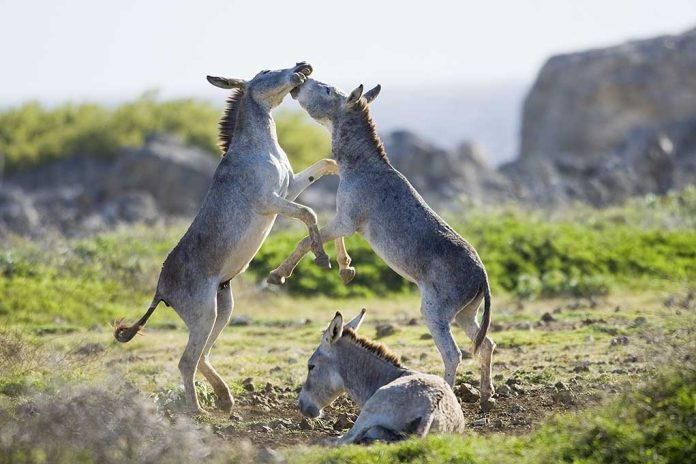 Ex-Clinton Strategist BOMBSHELL – He Really Said It!
(WatchDogReport.org) – Most people view the American political landscape as being a two-part system, Republican-Democrat, with a smattering of Independents thrown in. The reality is the spectrum goes from vibrant red (Republican) through 50 shades of purple and on until the other end, which is a startling blue (Democrat). Mark Penn, who worked as an advisor for Hillary Clinton on both of her campaigns for Senate and her 2008 run for president, believes that the hard left turn that a segment of the Democratic party has taken could spell trouble for them in November.
"Moving to the center is the key to elections…there's going to be a fight here within the democratic party over the direction of the party." @Mark_Penn on the congressional race between incumbent Henry Cuellar and progressive challenger Jessica Cisneros @BillHemmer pic.twitter.com/5ar2LJq4PN

— America's Newsroom (@AmericaNewsroom) May 31, 2022
Senator Bernie Sanders (I-VT) and Representative Alexandria Ocasio-Cortez (D-NY) are among the most well-known politicians who proudly wear the name "Democratic Socialist" and have their hands firmly on the tiller steering the Democrats. However, even a close connection to the senator and the endorsement of the congresswoman was not enough for Nina Turner to win against Representative Shontel Brown (D-OH) in their primary battle.
In the 2022 primary season, candidates from further left in Pennsylvania, North Carolina, and Kentucky came out on top for the seats they were running for.
In an interview with Fox News, Mr. Penn expressed his concern with the leftward drift being seen by certain elements within the party and quoted President Abraham Lincoln, who said, "a house divided against itself cannot stand."
Copyright 2022, WatchDogReport.org