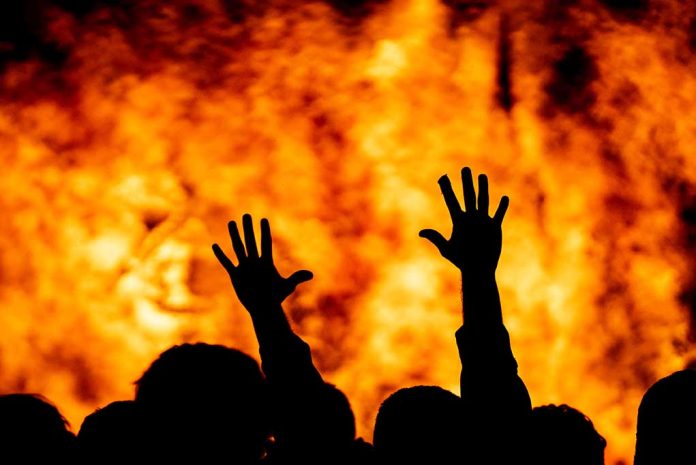 Shots FIRED – 4 Dead in Violent Revenge Plot
(WatchDogReport.org) – In the early morning hours of Sunday, August 28, at about 1 a.m., people fled their homes due to a fire, which was allegedly an act of arson. However, as they evacuated, some of them found themselves targeted by a gunman who ended up killing three people and wounding two other victims.
Four people were killed after a man set a residence on fire, shot at people fleeing and was then killed by a police officer early Sunday in Houston, authorities said.https://t.co/aaaRic2FHx

— The Washington Post (@washingtonpost) August 28, 2022
The Houston Police Department (HPD) and Fire Department (HFD) were both called to the 8000 block of Dunlap Street. The firefighters arrived first but couldn't get to work on the blaze as they were forced to seek cover when the shooter took aim and opened fire on them.
When law enforcement arrived on the scene, they located the shooter across the street in a parking lot. He was dressed in all black and armed with a shotgun.
During his press conference, Police Chief Troy Finner said the officer who took down the suspect is a seven-year veteran of the department who has been placed on administrative leave under standard protocols for officer-involved shootings.
Authorities have not released the name of the alleged arsonist-turned-gunman but did note he was a longtime resident there and was recently told he was to be evicted, which may have been the catalyst for the incident. They also declined to name the victims. Investigations by the police and fire departments, as well as the district attorney's office, are underway.
Copyright 2022, WatchDogReport.org