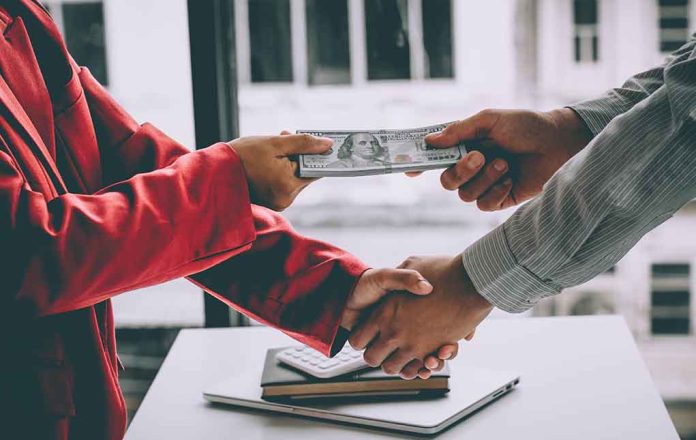 (WatchDogReport.org) – The European Union has passed a harsh new law restricting how much cash people can spend. Eurocrats claim the move is aimed at money laundering. Some are worried that the EU's real goal is to criminalize cash.
For years, the EU has been controlling how much cash people can bring in and out of the bloc. Anyone carrying cash, bonds, gold or traveler's checks worth more than €10,000 ($10,900) has to fill out a cash declaration when they go through the EU's external border. Now, lawmakers have voted to impose a limit on cash purchases inside those borders.
On March 28, the European Parliament, which has representatives from every EU state and can pass laws that the 27 member states must obey, voted to ban cash transactions over €7,000 ($7,600) — plus an even stricter €1,000 limit on purchases with cryptocurrencies. The new law was drawn up by EU officials. Unlike a real legislature, the European Parliament's lawmakers don't have the right to introduce legislation, and can only vote on laws issued by the unelected European Commission. Those officials say the law is essential to fight money laundering. However, one German political party says it goes too far.
Dr. Gunnar Beck, a Member of the European Parliament (MEP) from Germany's Alternative for Germany party (AfD), says the EU now seems to be trying to criminalize the use of cash. He said that while AfD supports a crackdown on money laundering, any laws should be aimed at organized crime and Islamist terrorists, not ordinary Europeans.
The EU is waging a war on CASH! The ultimate goal is a cashless society where all digital #CBDC #digitaleuro transactions are tracked. Step by step, we move towards a China-style social credit system. #GreatReset https://t.co/Vd7JxgagKm

— Dr. Gunnar Beck (@gunnar_beck) March 30, 2023
Beck also revealed that MEPs had originally wanted an even tighter limit of just €3,000 ($3,250) but backed down after opposition from AfD. It seems the EU wants to make sure people have to rely on electronic payments, which are easier to track.
Australia was the first to enact such a ban, which affected cash transactions of 10,000 AUD ($6,600) or more.
Copyright 2023, WatchDogReport.org