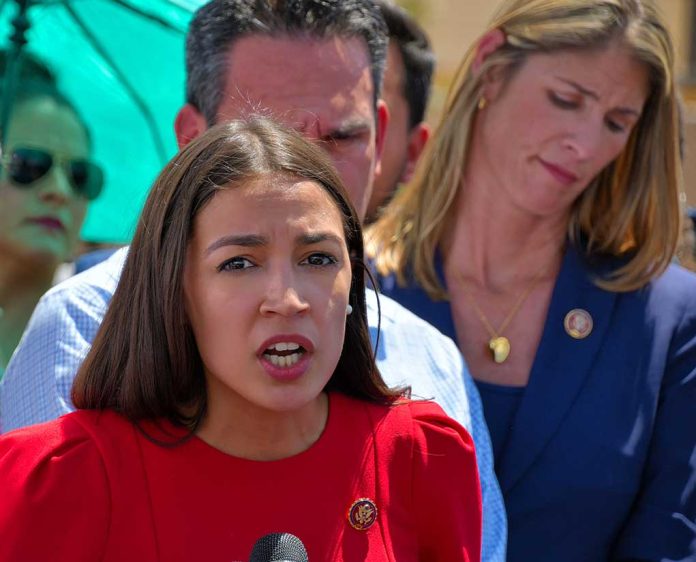 (WatchDogReport.org) – Leftists like to complain about how Conservatives are only interested in getting rich, but left-wing politicians never seem to leave office poorer than when they entered it. Representative Nancy Pelosi (D-CA) is famous for how much money she's accumulated during her political career. Now, it looks like some younger Democrats want their share of the loot — but they've made the mistake of being too obvious about it.
Ethics clouds shadow 4 Democrat House members, including Senate hopefuls, 'Squad' icons | Just The News https://t.co/sbFZrCGjFX

— Just the News (@JustTheNews) March 28, 2023
Four House Democrats are currently being investigated by the House Ethics Committee and the Office of Congressional Ethics (OCE), including two members of the notorious "Squad." Representatives Alexandria Ocasio-Cortez (D-NY) and Cori Bush (D-MO) are among the left-wing lawmakers suspected of having violated House ethics rules.
In 2021, AOC turned up at New York's $30,000-a-head Met Gala in a handmade dress with the slogan "Tax the rich" across the back. An 18-page report by the OCE alleges that the dress, along with shoes, a purse, and jewelry she was also given for the event, were "impermissible gifts." Legislators are forbidden from accepting gifts that have monetary value; AOC has now paid the rental value of the items she was given, but she didn't do that until after the OCE contacted her about it.
Meanwhile, Bush is facing two complaints about violating campaign finance rules. On March 2, ethics watchdog Foundation for Accountability and Civic Trust asked the Federal Election Commission to investigate whether Bush broke the rules by using campaign funds to pay a security guard — who she later married. Now, a conservative super PAC has also requested an investigation into this.
As well as the "Squad" members, Senate hopefuls Katie Porter (D-CA) and Elissa Slotkin (D-MI) are also facing ethics complaints linked to campaign finances. It's amazing how the people who complain about wealth the most always seem determined to get their hands on as much as they can — and don't mind bending the rules to do it.
Copyright 2023, WatchDogReport.org