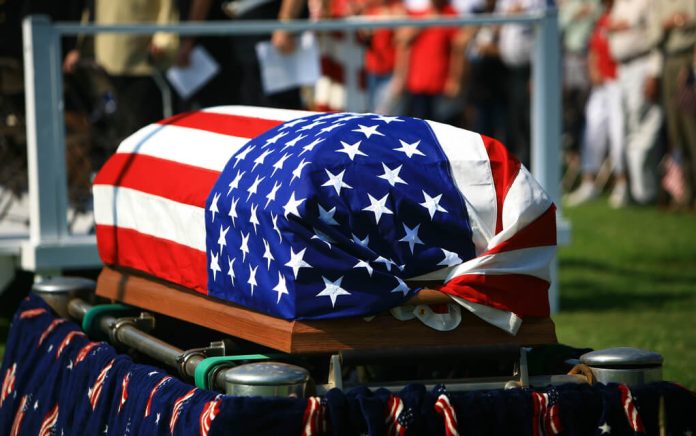 (WatchDogReport.org) – The United States Navy, Sea, Air, and Land (SEAL) teams are among the most elite warfare units in the world. They are deployed into war zones and dispatched on special operations like the one that killed Saddam Hussein in 2006. For all that, their members are still human, and comrades, friends, and family are mourning the loss of Commander Robert "Bobby" Ramirez III, who took his own life on December 19, according to the Daily Mail.
This man was my Friend, Brother, and Teammate.

He was a Warrior and a Patriot.

CDR Robert Ramirez III, Thank you for your outstanding service to our country. You are loved, and you will be missed. pic.twitter.com/yYln8n89oY

— American Soldier for Christ (@johnrackham82) December 21, 2022
Cmdr. Ramirez, 47, had just recently taken command of SEAL Team 1, based in Coronado, California. He was a combat veteran who served tours in Iraq and Afghanistan and was awarded five Bronze Stars, two with a "V" designation, signifying valor and heroism in combat.
There has been no official announcement on whether Cmdr. Ramirez left a suicide note, but he is survived by his wife and their four children. Sadly, he's among far too many military personnel who succumb to the devastating decision to end their own lives.
According to an October 20 release from the Department of Defense (DOD), there was a decrease of approximately 15% in the number of active-duty suicides between 2020-2021 but was still at 24.3 per 100,000. In contrast, in September, the CDC reported that the overall 2021 (provisional) rate was 14 per 100,000, a slight increase over 2020.
If you are in crisis and in need of help, or if you believe someone you know is in that position, the Suicide & Crisis Lifeline can be reached 24/7/365 by dialing 988 on your phone or at this website.
Copyright 2022, WatchDogReport.org