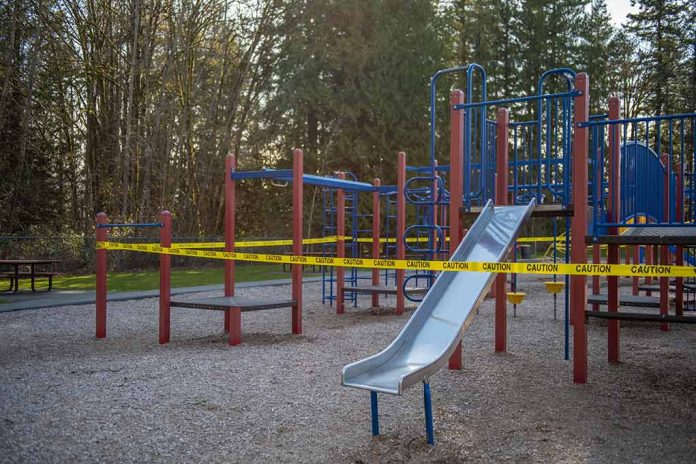 (WatchDogReport.org) – Eleven-year-old Deaira Summers was attacked with acid while at the playground of Vernor Elementary School in Detroit, Michigan, on July 9, 2023. Summers was there with her cousins and siblings.
One of Summer's cousins began arguing with another unidentified 12-year-old girl at the playground. Summers walked away with her siblings and cousins but returned to retrieve her forgotten purse. This was when the unnamed assailant threw acid at her, even though Summers claims she was not involved in the argument.
The acid burned through her clothes and onto the skin of her arms, legs, and back, leading to second and third-degree burns. Summers immediately removed her shirt and ran home to wash the substance away. Her parents then took her to the hospital, where she spent multiple days in the burn unit. According to Domonique Summers, Deaira's mother, the hospital staff were unable to identify the type of acid used in the attack.
Deaira continues to recover at home. During an interview with local news station WSAZ, Deaira described the attack. She said she felt no pain initially, but that quickly changed as the acid penetrated her clothes and skin. She and her family agreed to share pictures of her injuries with the local news station.
The identity of the 12-year-old and her family have not been disclosed, but it is believed that the girl obtained the acid used to harm Summers from her mother. It is currently unknown if this family has contacted an attorney. The young attacker has been charged with assault and intent to do bodily harm. She was released on a $10,000 bond and ordered to have no contact with Summers or any witnesses.
Neither of the girls were students at Vernor Elementary School. The school issued a statement assuring the public that neither the school nor any employees were involved in the incident and would be fully cooperative during the investigation.
Copyright 2023, WatchDogReport.org