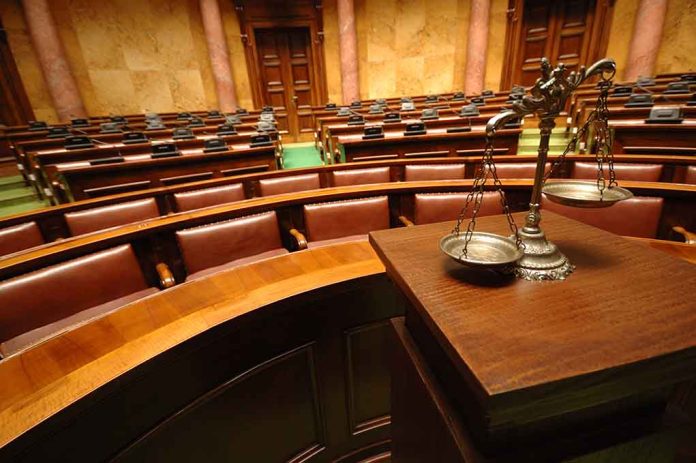 Durham Investigation SUNK? Suffers Serious Setback
(WatchDogReport.org) – Special Counsel John Durham's investigation suffered a serious setback after a jury acquitted former Hillary Clinton campaign lawyer Michael Sussman. A grand jury indicted Sussman for lying to the FBI, but his legal team convinced the trial jury otherwise. The case was the first from Durham's efforts to find the source of the Russian collusion hoax to earn criminal charges.
"And we believe that today's verdict sends an unmistakable message to anyone who cares to listen: politics is no substitute for evidence, and politics has no place in our system of justice." Sussman's defense attorneys Sean Berkowitz and Michael Bosworth said in a statement.

— Gregory Olson (@fordoers) June 1, 2022
Durham found that Sussman misrepresented himself when he brought forth evidence of an association between former President Donald Trump and Russian-based Alfa-Bank to the FBI. He found that Sussman allegedly acted on behalf of the Clinton campaign and not as a concerned citizen. The Alfa-Bank connection to Trump was later debunked.
Sussman stood proudly on the courthouse steps and declared himself innocent. According to Fox News, he told reporters of the struggles he and his family have gone through over the case, expressing gratitude to the jury for seeing that he "told the truth."
The Sussman verdict may have dealt a direct hit to Durham's investigation, but it also revealed that there may be far more to come. During the trial, Clinton Campaign Manager Robby Mook testified that it was Secretary Clinton herself that approved the spreading of the Alfa-Bank lie. Does that make her complicit? Tell us your thoughts.
Copyright 2022, WatchDogReport.org