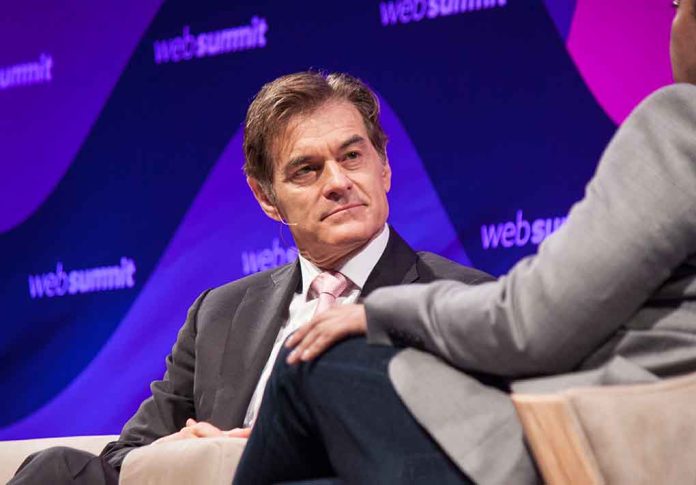 Dr. Oz Targeted for Being a Cowboys Fan
(WatchDogReport.org) – As 2022 midterms battles heat up across the country, candidates look for hot topics to energize voters to come out and support them. With just weeks to go, Americans are teetering on the edge, looking for the one thing to push them and make a final decision. Will it be gas prices? Inflation? How about interest rates or President Joe Biden's dismal approval rating? In Pennsylvania, Democrat candidate for US Senate John Fetterman is up against Dr. Mehmet Oz and plans to hit his opponent where it really hurts — his choice of sports teams.
On October 11, Fetterman's campaign announced a new strategy in advertising. It plans to buy billboard space accusing Dr. Oz not of being a bad person or questioning his credentials to hold a seat in the upper chamber, but of being a fan of the Dallas Cowboys. Fetterman's own tweet shows off the monstrosity as he claims his opponents' choice of NFL teams is the deciding factor as to whether or not he qualifies as a "real Pennsylvanian."
Now that Dr. Oz is running for office, he *acts* like he's a real Philly sports fan. But we all know he's really a Cowboys fan 🙄

Our beautiful new billboard at the Linc won't let you Iggles fans forget it 🏈 pic.twitter.com/CIpe0FdtiG

— John Fetterman (@JohnFetterman) October 11, 2022
The tactic is nothing new. Fetterman and Oz are embroiled in one of the most competitive Senate races in the country. There's a possibility the winner could determine which party controls the chamber for the final two years of Biden's second term.
With all of the real issues a newly-elected congressman will likely face on Capitol Hill, it may not play well with voters to go with such immature tactics. While it's true there's a divisional rivalry between the Philadelphia Eagles and America's team, is that really enough to convince someone concerned about being able to afford a dozen eggs without taking out a second mortgage to vote for socialism?
Copyright 2022, WatchDogReport.org