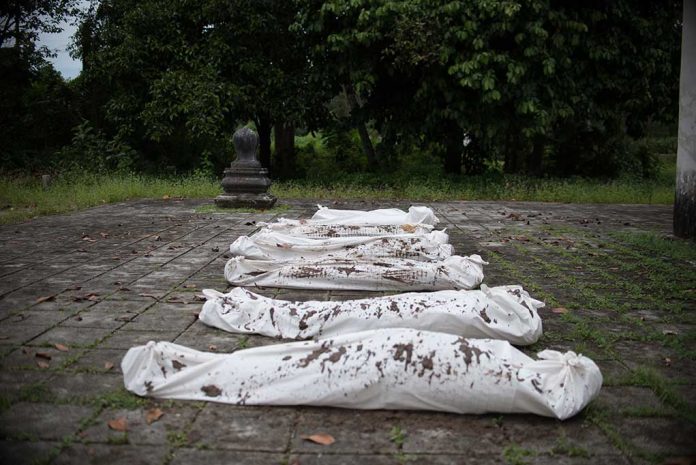 (WatchDogReport.org) – Armed rebels killed 41 people during a school attack in western Uganda on June 16. During a press conference in Kampala, Uganda's military spokesman Felix Kulayigye said that most of the victims were students. He stated many died after rebels set their dormitories on fire, while others were murdered with machetes.
According to reports, the attack against the Lhubirira secondary school in Kasese was perpetrated by 20 members of the Allied Democratic Forces (ADF). This is considered an ISIS-linked terrorist group that has committed similar atrocities in Uganda over the last few years.
Kulayigye told reporters 62 people were in the school during the terrorist attack. He also said that Uganda People's Defense Forces (UPDF) were already deployed in parts of the city to protect citizens and search for the terrorists.
Major Bilal Katamba, Uganda's military operations spokesperson in the Congo, claims that the military is already chasing some suspects. He also announced that these individuals could be hiding in the National Park of Virunga or other nearby Congolese cities.
UPDF operation commander in eastern Congo, Major Dick Olum, said he suspects some young locals participated in the attack by providing information to the ADF terrorists. He also warned Kasese residents to be on the lookout and call authorities if they see someone unknown.
Officials from the Ugandan government visited the secondary school on June 17. First Lady Janey Museveni wrote on her Twitter account that the government was fully supporting the "bereaved families." She also extended her condolences to everyone affected by this terrorist attack. Finally, she said she trusts the UPDF will find the terrorists and make them "face justice."
United Nations Secretary-General Antonio Guterres also condemned the attack and expressed his condolences while calling on the international community to help Uganda in its war against ADF's terrorist threat.
Copyright 2023, WatchDogReport.org