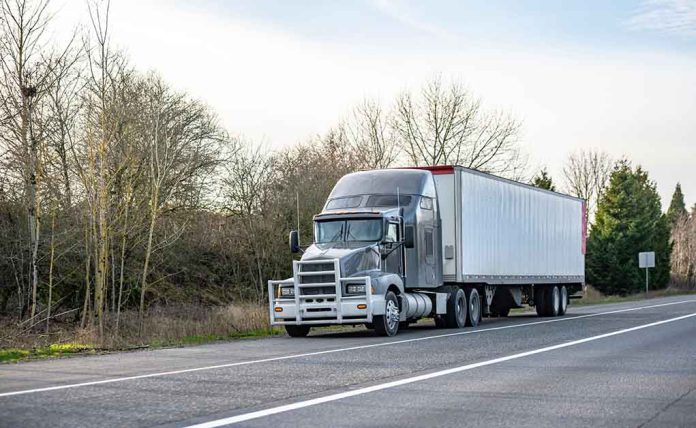 Dozens Found DEAD – Feds Stepping In!
(WatchDogReport.org) – There's no denying there's a severe crisis at the southern border. Hundreds of thousands of immigrants are attempting to cross into the US, and it's putting a strain on facilities and staff. However, there's another problem, too: smuggling. Instead of going through the standard process to gain access into the country, many immigrants are paying people to sneak them in, and it has deadly consequences.
On Monday, June 27, authorities made a horrific discovery in San Antonio. An 18-wheeler was abandoned in the sweltering heat; temperatures rose to 103 degrees, and inside were 67 migrants, many of them dead. As of Wednesday, June 29, authorities said 53 of them have died — 40 men and 13 women. Many remain unidentified, and law enforcement is working hard to find out who exactly they are.
The immigrants they could identify came from several Central American countries, including Mexico (27), Honduras (14), Guatemala (7), and El Salvador (2). Those who were still alive were transported to hospitals with serious injuries, including internal bleeding and brain damage from exposure to severe temperatures inside the locked trailer.
Many lawmakers have come forward regarding the tragedy saying President Joe Biden's laissez-faire policies are to blame.
This horrific tragedy is a direct result of President Biden's failure to address the crisis at our Southern Border. Strong border policies prevent human trafficking & save lives.https://t.co/sNCML0EemR

— Rep. Kevin Hern (@repkevinhern) June 28, 2022
According to Reuters, two Mexican men suspected of trafficking the migrants, Juan Claudio D'Luna-Mendez and Juan Francisco D'Luna-Bilbao, were charged with possessing firearms while residing illegally in the country. Another suspect, a US citizen who reportedly drove the truck and remains unnamed, is also in custody but is hospitalized and has yet to be charged.
Copyright 2022, WatchDogReport.org