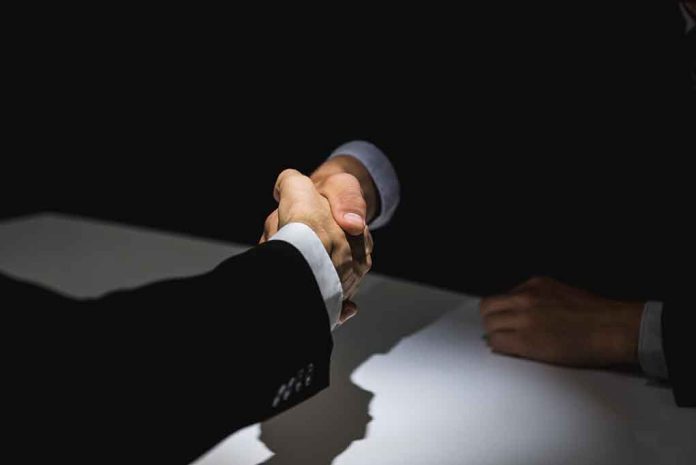 (WatchDogReport.org) – Donald Trump claims that Karl Rove is the secret hand behind Ron DeSantis' bid for the White House. Rove, the Former Deputy Chief of Staff and Senior Advisor to President George W. Bush, rejected the accusation. Donald Trump has painted DeSantis as an establishment figure and a RINO (Republican in Name Only), and the allegation is seen as an attempt to align DeSantis with Rove to reinforce that point. Trump is not a fan of Rove and said so in an interview in February.
"Karl Rove has not been good for the Republican Party, and he has led a lot of failed campaigns," Trump said. The former President added that DeSantis also admires Paul Ryan and Jeb Bush, both of whom Trump sees as RINOs.
Rove hit back at the accusation stating he has only met DeSantis once, and they exchanged about ten words. "So if I'm controlling him, it's by the superior use of my mind," he joked. He did add, however, that Trump clearly sees DeSantis as a threat, or he wouldn't be so preoccupied with him.
Trump has been attacking the Floridian Governor for some time and refers to him as "Ron DeSanctimonious." The former President says DeSantis is disloyal and would not be in the Governor's mansion in Florida if not for his endorsement. He sees DeSantis' run for the Oval Office as a betrayal.
The Governor formally launched his Presidential campaign on May 24th in a chaotic livestream with Elon Musk on Twitter. Technical glitches meant the discussion between the two started almost half an hour late.
Trump mocked the launch on his Truth Social and Instagram pages. He posted doctored videos showing a rocket about to take off and then collapsing. In another clip, images of Trump taking to a stage filled with American flags to chants of "USA" are interspersed with Twitter crashes and DeSantis' voice struggling to break through the white noise and sound interruptions.
President Biden also ridiculed the DeSantis launch. His team posted a tweet that said, "Just like my policies, this link works."
Copyright 2023, WatchDogReport.org