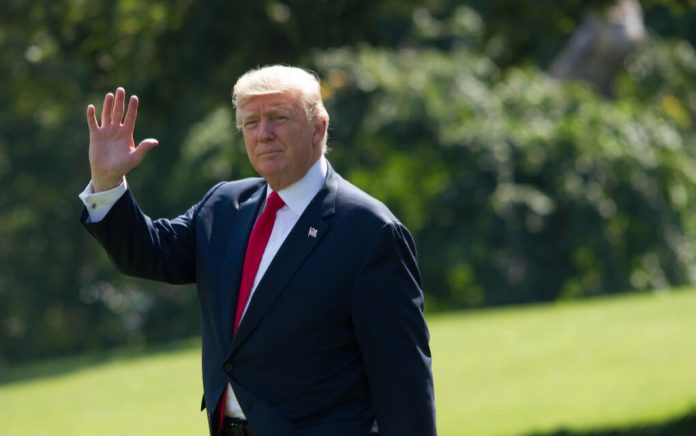 (WatchDogReport.org) – In 2020, Democrats accused then-President Donald Trump of ordering the police to clear Lafayette Park so he could pose for a photo outside of St. John's Church — the historic church across from the White House. The media went wild when it happened, saying the administration ordered the use of tear gas and rubber bullets for the president's alleged photo-op. Almost a year after the incident, an inspector general cleared Trump of wrongdoing and the former president had a lot to say about it.
In a statement on June 10, Trump issued a statement slamming the Democratic Party and the media. He discussed the IG's report clearing his administration of wrongdoing. The IG admitted the former president didn't clear the park for a photo-op. Authorities were already given orders to do it in order to put fencing up after rioters damaged the historic church.
Trump told his supporters at this point he has "been totally exonerated" in every fake scandal the Left has thrown his way. Then he told them that they should "fear not, the Radical Left, country destroying, illegal Witch Hunts continue, and [he] will win those too!"
PRESIDENT TRUMP: "But fear not, the Radical Left, country destroying, illegal Witch Hunts continue, and I will win those too" pic.twitter.com/FFSJdb253k

— Patriot News Updates (@_News_76) June 10, 2021
The former president is currently helping Republicans try to win the majority back in 2022. He has said that he might run for the Oval Office again if the GOP does well. The midterms take place in a little over a year and America will finally learn whether Trump is going to continue to drain the swamp.
Copyright 2021, WatchDogReport.org