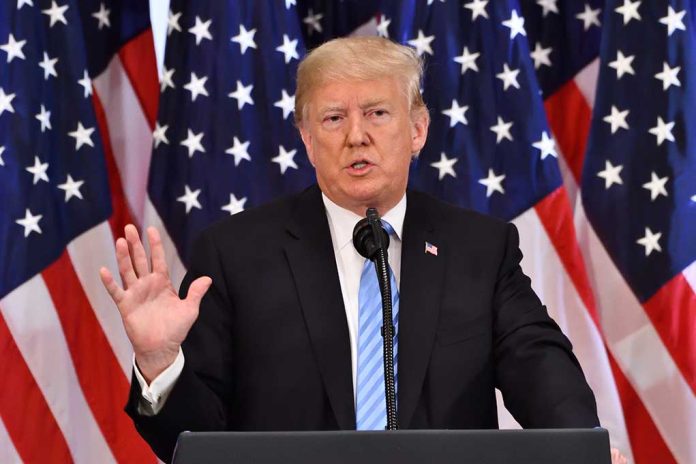 (WatchDogReport.org) – After the 2020 election took place, former President Donald Trump and many other Conservatives were concerned about fraud. They wanted the DOJ to look into the allegations to ensure the election was free and fair. Former Attorney General Bill Barr refused to get on board, and now the ex-president is slamming his decision.
In a June 27 statement, Trump attacked Barr for being weak. He said the former AG "failed to investigate election fraud," and that was a huge letdown to the American people. The 45th president pointed to allegations of "ballot stuffing" in Georgia as reason enough to investigate, but nothing ever happened. He went on to say that people like Barr are why the Left has succeeded.
Trump said that when Barr took office, he did so with a "semi-bang," but when he left it was just with a "whimper."
NEW: President Trump Releases Statement; Unleashes on Fmr. AG William Barr… pic.twitter.com/WscsBX0Cmg

— RSBN 🇺🇸 (@RSBNetwork) June 28, 2021
There is currently an election audit taking place in Arizona's most populous county, Maricopa County. But, so far it has not revealed any fraud. Election officials in other states have recounted their votes and reaffirmed President Joe Biden's win. However, some Conservatives remain unconvinced and all they want is an investigation to ensure things were fair. Is that too much to ask?
Copyright 2021, WatchDogReport.org