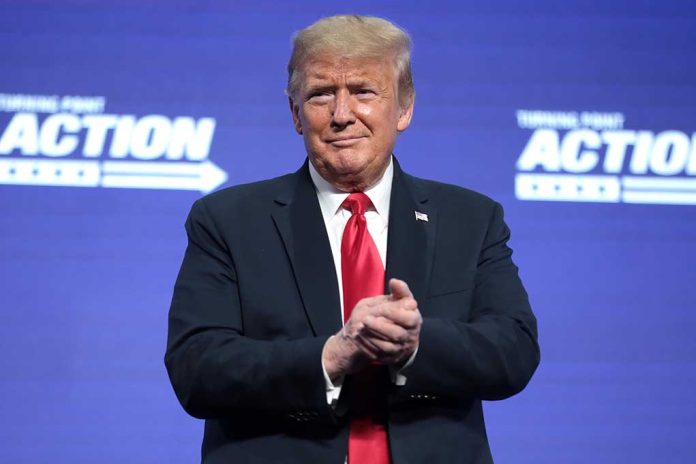 (WatchDogReport.org) – The results of the 2020 election in Arizona have been in question for months. Former President Donald Trump has expressed anger toward Republican Governor Doug Ducey's handling of the situation. Recently, the 45th POTUS revealed who he would support in the upcoming GOP primary.
On September 28, Trump released his endorsement through his Save America PAC. The former president chose former news anchor Kari Lake to support in the primary. Incumbent Governor Ducey isn't eligible to run for office again. The former president explained she'd spent years as a "highly respected television anchor and journalist." He said she takes on Fake News like no other while also supporting all of the important issues like veterans, the military, and election integrity.
NEW!

President Donald J. Trump announces his endorsement of Kari Lake for Governor of Arizona pic.twitter.com/7rk3lJAeZi

— Liz Harrington (@realLizUSA) September 28, 2021
Trump also said he believes Lake will "do a far better job than RINO Governor Doug Ducey." The former president believes both her family and the "MAGA movement" will be proud of the job she'll do if she wins the Arizona election.
A number of Republicans have entered the race for the GOP nomination. However, Trump is so popular in the party that his endorsement will likely majorly impact the race.
The primary election will take place on August 2, 2022.
Copyright 2021, WatchDogReport.org