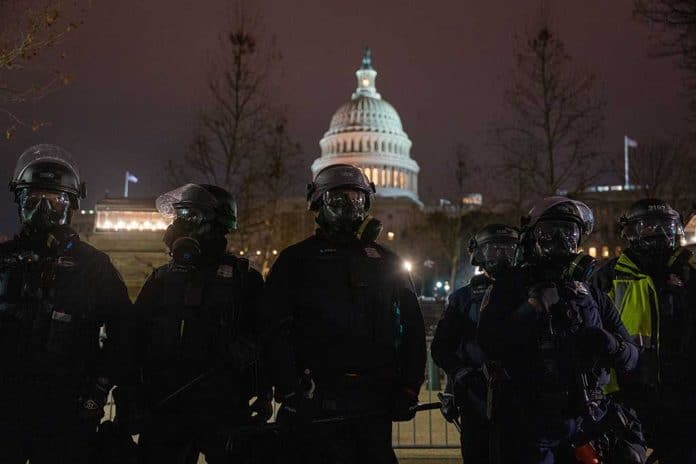 (WatchDogReport.org) – Former President Donald Trump recently spoke out about the unarmed protester, Ashli Babbitt, who he said was senselessly shot by a "ruthless man" that had no business using his gun against her. Appearing in an interview with Rob Schmitt on Newsmax, Trump talked about how upset he was that the officer cut the "young, fine woman" down in the prime of her life, saying her death was a disgrace and that it shouldn't have happened.
The former president was quick to point out how no one said a word about the widespread riots and fires during the Black Lives Matter (BLM) and ANTIFA protests, but everyone went crazy about the events at the Capitol in early 2021. In fact, Trump said authorities are treating the January 6 protesters "horribly," and subjecting them to out-of-proportion consequences for their alleged crimes — a subject covered in an article on January 28, 2022, by Watchdog Report.
TRUMP: 'RINO' Lindsey Graham "doesn't know what the hell he's talking about" when the Senator says it would be inappropriate for Trump to potentially pardon Jan 6 defendants. @SchmittNYC pic.twitter.com/wrJeHTOWaF

— Newsmax (@newsmax) February 2, 2022
When asked about Senator Lindsey Graham's (R-SC) recent remarks against possible future pardons for defendants from January 6, Trump said he was just a RINO and didn't know what he was talking about. Graham spent the first half of that January without any peace from Trump supporters demanding he act on allegations of improper electoral practices. It's not hard to see where his animosity for Trump supporters comes from, but easier to see that his survival in the party depends on not directly clashing with Trump and his massive base of supporters — it looks like that clash may have happened here.
Regardless of what Graham believes about the pardons, Trump vowed to stop the protesters' persecution and unfair treatment by leveling the playing field if given the chance in 2024.
We'd love to hear your thoughts about this. Send us an email and let us know what you think.
Copyright 2022, WatchDogReport.org