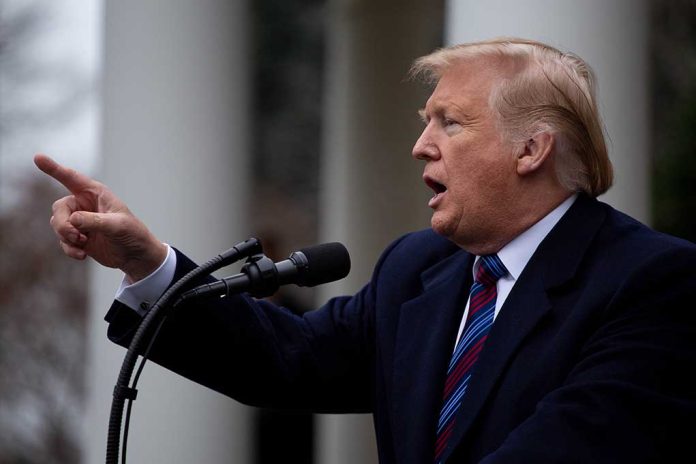 (WatchDogReport.org) – In 2020, then-President Donald Trump entered an agreement to withdraw all US troops from Afghanistan by May 1, 2021. When President Joe Biden took office, he extended the date to September 11. Afghanistan has spiraled into chaos now that the withdrawal is being completed much earlier than he expected, and Trump is holding his successor responsible.
On Sunday, August 15, Trump released a statement through his Save America PAC about the recent developments in Afghanistan. The 45th president slammed Biden for the Taliban's resurgence, saying he surrendered to the terrorists. He wanted to know who else the president was going to surrender to and said someone should ask him if they could find him — referring to the fact that Biden went to Camp David over the weekend.
NEW!

President Donald J. Trump:

"First Joe Biden surrendered to COVID and it has come roaring back. Then he surrendered to the Taliban, who has quickly overtaken Afghanistan and destroyed confidence in American power and influence. pic.twitter.com/2qyLm2U6rV

— Liz Harrington (@realLizUSA) August 16, 2021
In a separate statement, Trump said Biden should "resign in disgrace" over his handling of the troop withdrawal. The Taliban took control of the country over the weekend. On Saturday, Afghan President Ashraf Ghani reportedly fled the country with cars and a helicopter full of cash. Once he left, the rest of the government toppled, leaving the Taliban to do as they pleased.
Trump told the American people the disaster in the Middle Eastern country shouldn't have happened. Now, Biden must take responsibility.
Copyright 2021, WatchDogReport.org