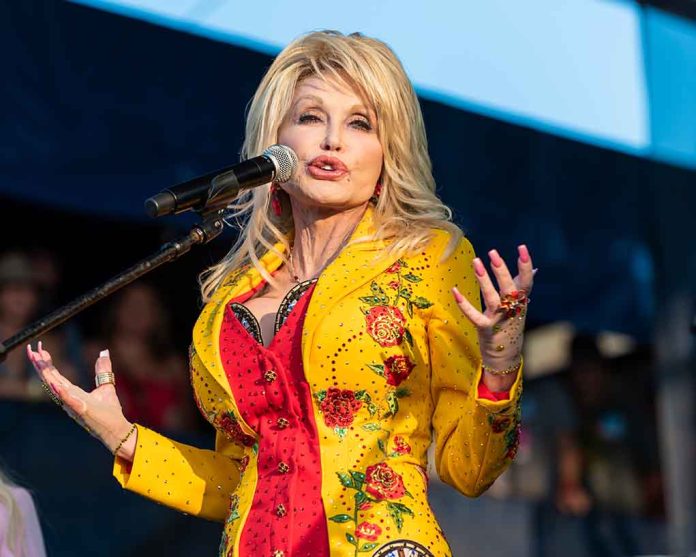 Dolly Parton Receives Massive Donation for Charity Work
(WatchDogReport.org) – Money makes the world go round, and it can be especially true for charities that try to bring some light into the darker corners. To that end, Amazon and Blue Origin billionaire Jeff Bezos has awarded his Courage and Civility Award along with $100 million to philanthropist and country music icon Dolly Parton.
I try to put my money where my heart is. I will do my best to do good things with this money ❤️ Thank you @JeffBezos #LaurenSanchez https://t.co/8RHh51z3jT

— Dolly Parton (@DollyParton) November 13, 2022
Parton may donate the money to any charity she sees fit within the next 10 years. She's well known for her generous work through the Imagination Library. According to the organization's website, Dolly launched the program in 1995 in her home in Sevier County, Tennessee, where she was born to a father who could neither read nor write.
Imagination Library provides free books to children under five in the United States, Canada, the United Kingdom, Australia, and the Republic of Ireland. As of November 15, the website shows the organization has gifted 193,008,232 books, a mind-boggling number. The country icon has also been known to donate items to charities they can auction off to raise money and has participated in the Make-A-Wish foundation's work with terminally-ill children.
Parton is the third award recipient, with celebrity and humanitarian chef José Andrés and media personality Van Jones receiving it in the inaugural 2021 gift. Bezos announced those first awards upon his return from his flight into orbit.
Copyright 2022, WatchDogReport.org