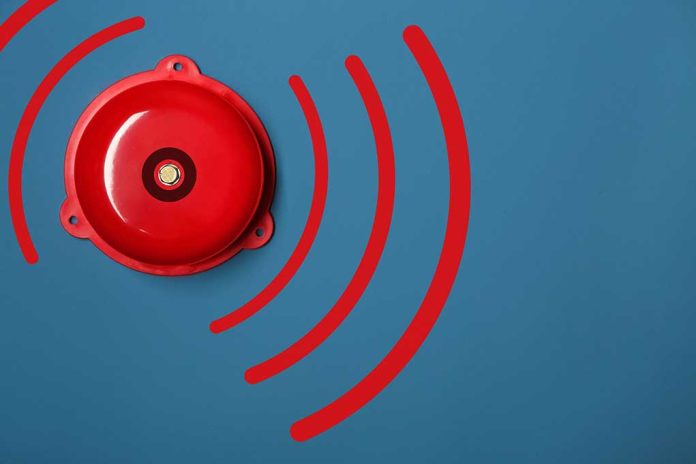 DOJ Warns Of A New THREAT – It's Coming Soon
(WatchDogReport.org) – The legal status of Native American tribal lands within the borders of the United States can be very complex because, in many ways, they are their own sovereign nations, while in others, they can fall under the jurisdiction of what most see as traditional governments. Which authority has been given power has often been decided by the Supreme Court of the United States (SCOTUS); however, a 2020 ruling has the Department of Justice (DOJ) preparing for a crime wave in eastern Oklahoma.
A large area in eastern Oklahoma may be subject to a "surge" in nonviolent crimes because federal prosecutors cannot maintain rising caseloads caused by the consequential 2020 Supreme Court decision in McGirt v. Oklahoma.https://t.co/al9sbeaQd6

— Washington Examiner (@dcexaminer) April 26, 2022
In 2020, in McGirt v. Oklahoma, the court nullified a state jury conviction of the plaintiff, agreeing with his argument that only the federal government had the right to prosecute him. McGirt argued that point because he's a member of the Muscogee (Creek) Nation, and his alleged crime took place within the borders of its reservation.
According to the DOJ's official budget proposal to Congress for the fiscal year 2023, that decision increased its caseload dramatically because the DOJ is now required "to handle critical prosecutorial needs throughout Indian Country."
In order to mitigate the backlog and circumvent the problem, the DOJ has decided more people are the answer. It's looking to hire more US Marshalls and FBI agents as well as US Attorneys and other staff.
Edward Gray, the Special Agent in Charge (SAC) of the Oklahoma field office of the FBI, recently gave an interview to the Wall Street Journal. In it, he discussed the argument of whether or not McGirt essentially gives nonviolent offenders a free pass on the six reservations within the state. In what can only be called a very clear answer, he gave his opinion on the hypothetical situation of what would happen if a white thief steals a Cherokee's car? His response was, "well… yeah, nothing."
Copyright 2022, WatchDogReport.org