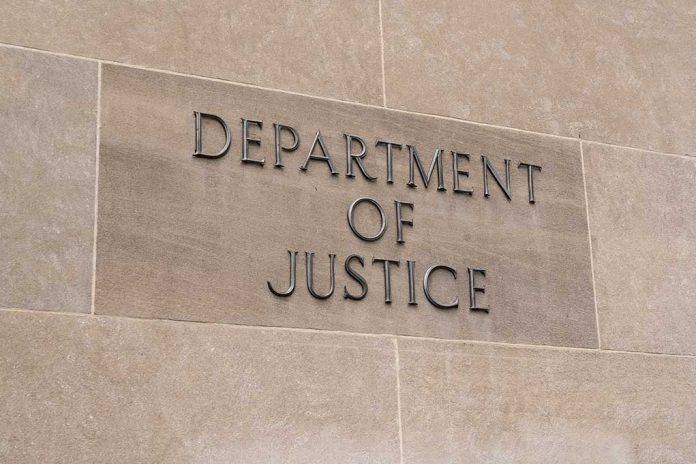 DOJ Officials BETRAY Their Oaths – Ignore Illegal Activities
(WatchDogReport.org) – Liberal and Democratic lawmakers and politicians are all about following precedent and the rule of law — when it suits the needs of their agenda. President Joe Biden and his administration, through Attorney General (AG) Merrick Garland and the Department of Justice (DOJ), are blatantly ignoring federal law that prohibits protests aimed at threatening or influencing judges and justices because their precious abortion law that came out of the 1973 landmark Roe v. Wade case might be overturned.
Protesters breaking the law, yet Biden's Justice Department does nothing.

A more conspiratorial person would think the Biden administration wants the protests outside of the conservative Justices' homes to happen. https://t.co/PCRhoFqDm3

— Dan K. Eberhart (@DanKEberhart) May 10, 2022
Saying that the political Left exploded would be an understatement along the lines of saying the Big Bang was a firecracker going off. Their actions included not just protesting at government buildings, but at the homes of the conservative justices. This is clearly addressed under US Code §1507, which says that this kind of "picketing or parading" is a crime punishable by a fine, up to one year in prison, or both.
As if it isn't bad enough that government officials sworn to uphold the law are ignoring it for political gain, Speaker of the House Nancy Pelosi (D-CA) has become some sort of cheerleader for them. She's urging the protestors to express their "righteous anger" at a group of men and women simply doing their jobs. The Democrats seem to be whipping their voter base into a frenzy over misconceptions about what the ruling says, which, all things considered, seems to be right in their wheelhouse.
Copyright 2022, WatchDogReport.org