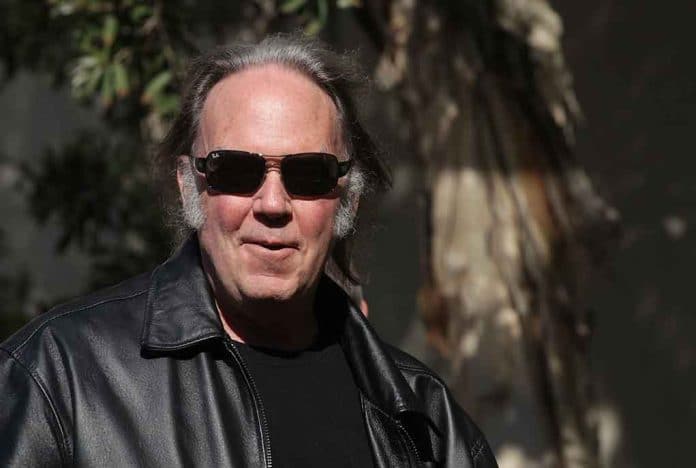 (WatchDogReport.org) – Rock and Roll Hall of Fame musician Neil Young recently pulled his songs from Spotify because the company refused to remove Joe Rogan's podcast from the air. The singer joined a chorus on the Left calling for Rogan to be removed from the platform for his opinions on COVID-19, vaccine mandates and therapeautic treatments for the virus.
With such a strong opinion in support of the scientific community regarding the coronavirus, one would think Young had complete confidence in scientists and their conclusions. Right? Apparently not. Many remember how the artist has actually shown qute a bit of doubt in the scientific community, specifically regarding genetically modified organisms (GMOs).
Neil Young and GMOs
In 2016, Young appeared on "The Late Show with Stephen Colbert" to talk about the dangers of GMOs and how the type of food caused "terrible diseases."
When pressed by Colbert, who brought up there was no difference between naturally grown food and GMOs according to scientists, Young went on a tirade and dismissed Colbert's assertion.
It seems as though he can't make up his mind about science because, on the one hand, he claims to "trust the science", but on the other hand, he thinks scientists are lying about the safety of genetically-modified foods.
Science Is Science
The FDA says that genetically modified organisms are as safe to eat as non-GMO foods. According to scientific research, the only difference is the engineering altering the food to improve its nutrition and, in some cases, making it easier to grow. At least 24 countries across the world grow GMO crops.
The point is, Neil Young either trusts scientists or he doesn't. Instead of staying consistent and supporting differences of opinion, it appears the singer is cherry-picking what conclusions to promote based on his own beliefs. One has to wonder if doing so makes him any different than Joe Rogan, who was simply giving air-time to highly respected doctors with opposing points of view.
Spotify Conclusions
In the end, Spotify sided with Joe Rogan and let Neil Young take his music elsewhere. A handful of other artists followed him off the platform, like Joni Mitchell; Crosby, Stills and Nash; India Arie; and Mary Trump. The company also added warning labels on other hosted content, including discussions about COVID-19.
What do you think of this situation? Send us an email and let us know.
Copyright 2022, WatchDogReport.org