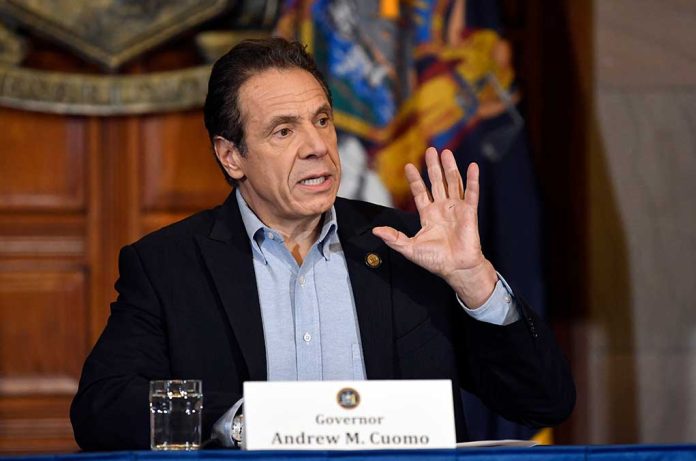 (WatchDogReport.org) – In March 2020, when the COVID-19 pandemic began, New York Governor Andrew Cuomo (D) made a decision that likely impacted thousands of lives. The governor signed a directive ordering nursing homes to admit COVID-19 positive patients. The problem was that many of the facilities were not equipped to care for the patients, especially at the beginning of the pandemic when so little was known about the virus.
In May, the governor rescinded the order … but it was too late. Thousands of sick patients had reportedly been admitted to the nursing homes, and reports were coming in of many deaths at the facilities. Had the governor admitted his mistake then, maybe we wouldn't be talking about it today. But, that isn't what he did.
Instead, he's accused of trying to cover up the number of deaths, and more disturbing allegations were released recently.
The Reported Cover-Up
On April 28, the New York Times reported Cuomo hid the nursing home death toll for five months. The newspaper reportedly discovered the shocking information by interviewing multiple people within the administration and looking through numerous documents. According to the report, the governor's aides prevented NY Health Commissioner Howard Zucker and other health officials from releasing the death toll to lawmakers and the public.
The administration reportedly even went as far as to not publish a scientific report that included the numbers. The Health Department never sent two letters that were drafted for lawmakers. And, aides reportedly held the results of an audit for months.
The latest information shows the alleged cover-up was even more widespread than originally thought. If the New York Times is right, there was a concerted effort to hide the number of deaths from not only the public, but also lawmakers. And, all of that was happening as Cuomo was allegedly writing a book about the pandemic. Coincidence?
Copyright 2021, WatchDogReport.org