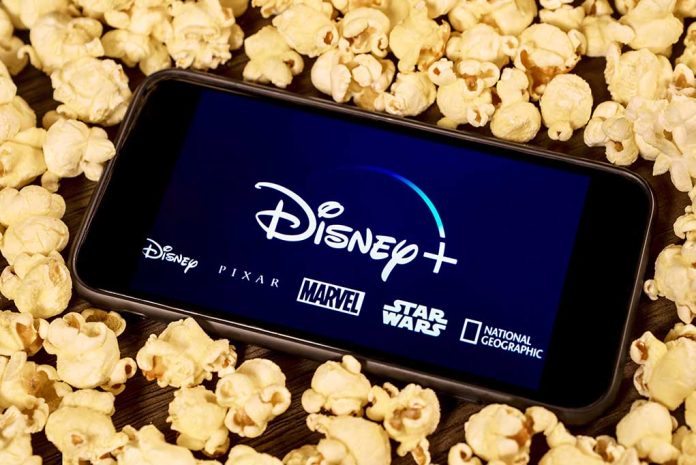 Hollywood Star CONVICTED – Child Grooming Discovery!
(WatchDogReport.org) – Zara Phythian, known for her role in the movie "Dr. Strange," faces a long prison sentence for grooming and abusing a 13-year-old girl. Phythian was convicted of using alcohol to influence and seduce the girl into lewd sexual acts with her and her husband, Victor Marke. The couple denied Phythian's involvement and claimed a single, consensual act, but the jury didn't buy it.
The abuse survivor, now an adult, testified in detail about being plied with rum and asked to play a game with the couple. Phythian then performed adult acts on her husband and urged the young girl to join in. The witness said the abuse happened about 20 times over 3 years and that the couple sometimes filmed the encounters. According to the BBC, the abuse happened a couple of times a month, and the victim was told: "not to tell anyone."
Zara Phythian, who featured in the 2016 Marvel movie, Doctor Strange, was convicted of 14 counts of sexual activity with a 13-year-old between 2005 and 2008 https://t.co/d7q5ov0mPA

— The Telegraph (@Telegraph) May 11, 2022
Phythian, who is now 37, was 20 when the events began. Her husband, now 59, was 42 years old. They hugged and cried in the courtroom when the verdict came in; Marke was found guilty of 18 sexual offenses, and his wife faces sentencing for 14.
The couple were free during the trial, but found themselves immediately remanded into custody when the verdict came down. Nottingham Crown Court Judge Mark Watson made it very clear to the pair they would be facing lengthy and well-deserved jail sentences.
Copyright 2022, WatchDogReport.org