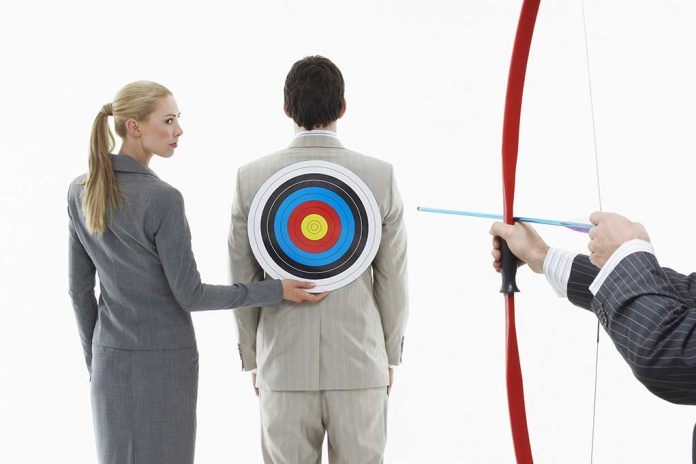 (WatchDogReport.org) – Florida Governor and presidential candidate Ron DeSantis recently stated that he hopes his Republican rivals attack him at the first primary debate in Milwaukee. During an interview on The Hill's "NewsNation," the GOP leader said that receiving such assaults from other presidential candidates means "you're over the target." After that, he noted he would be happy to "field that" to show Americans he would be the GOP's biggest chance to recover the White House in 2024.
The Republican leader is set to take the debate stage on August 23, along with other candidates who've met the RNC's polling and donor requirements. So far, it remains unclear whether former President Donald Trump will appear at the first debate, as he has often suggested that he would simply watch it on TV. However, the former commander-in-chief stated on August 9 he would announce his final decision on this matter soon.
When asked about his chances to become the party's nominee, DeSantis said he's not only running to win the nomination and the presidential election. He also noted he wants to achieve many "great things" for the American people and said this is his primary motivation to run for president. After that, he pointed out he's not running to eventually get a "cable news deal" or a "cabinet post" in a Republican administration, as he said he's only running to win.
Former Vice President Mike Pence was the most recent GOP candidate to qualify for the debate. The other qualifiers alongside DeSantis and Pence are Trump, former New Jersey Governor Chris Christie, North Dakota Governor Doug Burgum, South Carolina Senator Tim Scott, businessman Vivek Ramaswamy, and former South Carolina Governor Nikki Haley.
According to a FiveThirtyEight polling average published on August 10, the former commander-in-chief remains the main favorite to win the GOP nomination. While the Florida Governor is in second place, there's a 40-point distance between him and Trump.
Copyright 2023, WatchDogReport.org