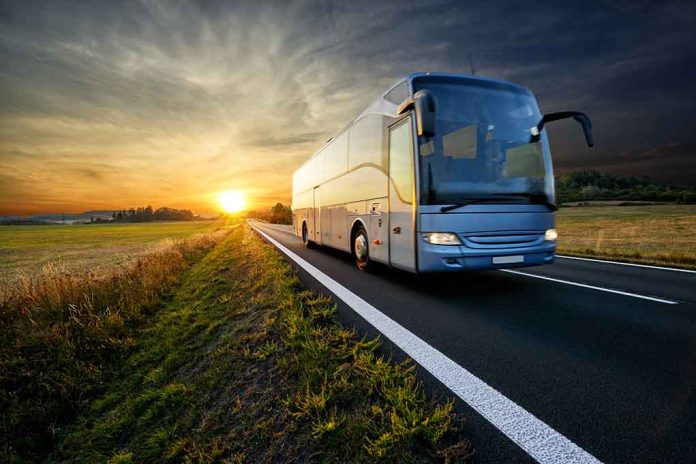 Ron DeSantis Has A Strange Shipment for Joe Biden
(WatchDogReport.org) – Florida Governor Ron DeSantis (R) has had enough of President Joe Biden's open border policies. In a news conference Wednesday, May 18, DeSantis laid into Biden on practically every aspect of his administration's platform on immigration, including the ending of Title 42, the Trump-era rule that allows border patrol agents to expel immigrants for health reasons. In response, the governor will do whatever he deems necessary to fight back, including busing immigrants to Biden's back door in Delaware.
DeSantis Plans to Use Funds to Bus Illegal Immigrants Dumped in Florida to Biden's Delaware https://t.co/YdPLVNKsO5

— Ben Owen 🇺🇸 (@hrkbenowen) May 18, 2022
DeSantis worries that the millions of immigrants entering the country under Biden's watch will have ripple effects across his state, noting the southern Texas border towns crippled by the issue. As the problem grows, he warns that Florida won't sit idly by. The governor says he's taking steps to enact laws that will punish any federal contractor who delivers illegal immigrants to Florida, removing their ability to do business in the state.
The Florida governor's concerns stretch to not just the issue of a flood of new people to care for, but the illegal activity that comes with them. DeSantis mentions the increases in drug and human trafficking at the border. Drug trafficking has gotten so bad that he says the number one cause of death for people 18 to 24 is now fentanyl overdose.
DeSantis says he has the funds from the state legislature to take action should the Biden administration decide to start dropping off illegals in his back yard and he won't hesitate to put them right on buses to Delaware and elsewhere, much like Texas Governor Greg Abbott (R) has been doing for over a month.
Copyright 2022, WatchDogReport.org