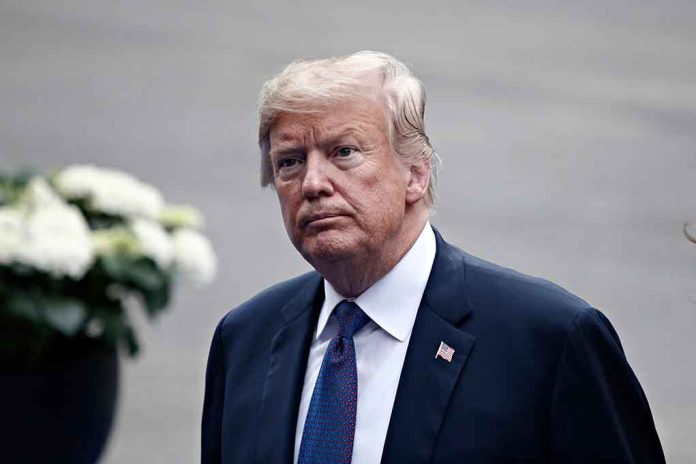 (WatchDogReport.org) – Florida Republican Governor Ron DeSantis blasted former President Donald Trump during a recent press conference for failing to specify if he supports a ban on abortion once a baby has a heartbeat. This has been one of the main topics among Republican candidates, to the point where experts believe the support of some pro-life groups could make the difference in the upcoming presidential race.
The latest feud between the two Republican leaders began on Monday, May 15, when the former commander-in-chief said that DeSantis "was too harsh" in his heartbeat abortion stance. Trump even claims that some of the most important pro-life organizations felt the same about the Florida Governor's move.
Responding to these comments in Lighthouse Point, Florida, DeSantis told reporters that protecting a baby once doctors detect a heartbeat is a move that "99 percent of pro-lifers support." He also pointed out this is the same measure that many other states in the country have taken. He cited the case of Iowa under Governor Kim Reynolds.
DeSantis then dared the former president to answer whether he had signed the same heartbeat legislation as Florida did. He went on to say it's a shame that "as a Florida resident," Trump hasn't said anything about it, considering this is an important topic that pro-lifers care about. Finally, DeSantis said the difference with Trump is that the former president won't answer whether he would sign the Heartbeat Protection Act, while he claimed to feel "proud" to do so.
While DeSantis hasn't officially announced a presidential bid, different media outlets have said he might do it anytime soon, considering his popularity in the Republican Party. Every poll shows the Florida Governor as the second-favorite to win the GOP nomination, right after Trump.
In the case of the former President, all polls show him as the most popular candidate with a significant lead on DeSantis and the rest of the Republican leaders who have already announced a presidential run.
Copyright 2023, WatchDogReport.org