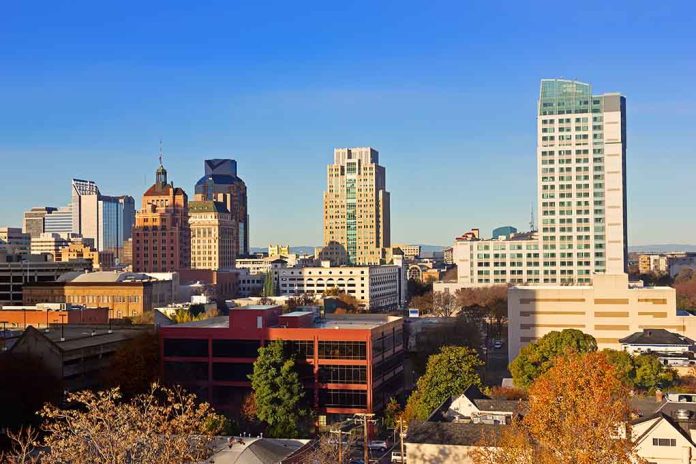 (WatchDogReport.org) – The state government of Florida has reportedly confirmed that they and Florida Governor Ron DeSantis were the ones to send a charter plane of South Americans to California. A spokesperson from Florida's emergency department released a statement claiming the migrant relocation to Sacramento, California, had been voluntary on the migrant's part.
The DeSantis administration reportedly "dumped" migrants from Latin America in front of a "religious institution" in Sacramento, California. Florida sent two separate flights to California, with migrants picked up in Florida and then carried across the country. The migrants were eventually left in front of a Catholic church. The migrants were flown to the location, fed at the airport, and then transported to the church.
A social worker with Sacramento County told reporters that civil service personnel would go out to the scene and see after the people left at the church. Since the migrants arrived in California with documentation from the Florida government, the local California government has been furious. California Governor Gavin Newsom now threatens to pursue kidnapping charges against DeSantis in what he described as "state-sanctioned" kidnapping.
Governor Newsom took to Twitter to criticize DeSantis, calling him a "small, pathetic man" and then referencing a line in California penal code that states anyone who took someone by "force or fraud" outside of California was legally guilty of kidnapping. The law applies to people out of state who are caught having sent or taken someone under these circumstances in California.
Despite the steep accusations and calls for kidnapping charges from Newsom, DeSantis remained "mum" on the entire incident at the time of this report.
DeSantis has seen his popularity polls decrease in recent months, even in Florida, where he's accused of abandoning Floridians in pursuit of his political ambitions. Nevertheless, the Florida Governor continues to push his agenda for presidential candidacy in 2024.
Copyright 2023, WatchDogReport.org