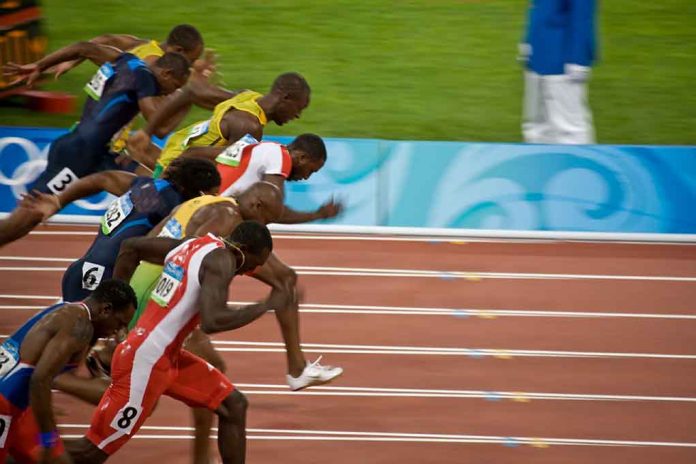 (WatchdogReport.org) – Derek Redmond was among the United Kingdom's most talented sprinters in the 1980s and 1990s, but injuries prevented him from reaching the heights he might otherwise have attained. One moment that could have become a painful memory has instead turned into a heartwarming story for the athlete and his family.
Redmond had managed to stay fit throughout the lead-up to the 1992 Olympics, which took place in Barcelona, Spain. He had been forced out of the 1988 Games minutes before the opening heat and was hoping to make his country proud at the next opportunity.
He started strongly, coming first in the quarter-final of the 400 meters event. Disaster struck shortly before the halfway mark of the semi-final, however: Redmond's hamstring tore, and he collapsed onto the track in agony.
Determined to finish the race regardless, he got back to his feet and hobbled onward. His father, Jim Redmond, rushed down from the stands to help him cross the finishing line, which he did. The pair received a standing ovation from the 65,000 spectators in the stadium that day.
Though the race officially ended in disqualification for the injured athlete, the moment has gone down as a celebrated item of Olympics lore. The International Olympics Committee (IOC) featured the clip of his assisted finish in one of its "Celebrating Humanity" videos, and Jim Redmond was selected to carry the Olympic torch during the opening ceremony of the 2012 Olympic Games in London.
Copyright 2023, WatchdogReport.org