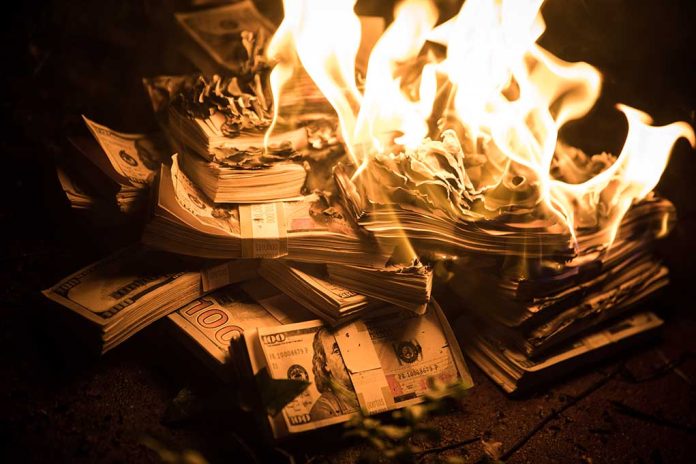 Democrats Want ANOTHER $50 Million – Look What It's For
(WatchDogReport.org) – The United States has always welcomed people who want to move here from their native lands. It's also a country founded on the rule of law, a part of which details how a person may immigrate here. That being said, some are wondering why a Democrat congresswoman is proposing an additional $50 million to house and feed illegal immigrants.
Amidst ongoing food supply chain issues and shortages in the U.S., House Democrats introduced a bill to designate an additional $50,000,000 for food programs for migrants. (Latest news at https://t.co/1BbDhxzC1e) https://t.co/QKTfYCToBc

— The Pug (@thepugnews) August 29, 2022
Representative (Delegate) Eleanor Holmes Norton (D-DC) introduced H. R. 8725 on August 16. The measure directs $50 million to the Federal Emergency Management Agency (FEMA) "for purposes of providing shelter and other services to families and individuals encountered by the Department of Homeland Security" — a long-winded way to say, illegal immigrants. This is in addition to the $150 million already allotted to that purpose by FEMA for 2022.
The move has left some Conservatives wondering why so much money is being diverted for the care of those who have broken the law to come across the border.
The first photo is from this morning at the Ursula Processing Center at the U.S. border. Shelves and pallets packed with baby formula.

The second is from a shelf right here at home. Formula is scarce.

This is what America last looks like. pic.twitter.com/OO0V99njoy

— Kat Cammack (@Kat_Cammack) May 11, 2022
Representative Kat Cammack (R-FL) shared her outrage after finding pallets of baby formula available for illegals at the same time that citizens are facing empty shelves. The same is being said about housing them in hotels for free while so many citizens are struggling to keep a roof over their heads due to the effects of the COVID-19 pandemic.
What do you think about the Dems proposal?
Copyright 2022, WatchDogReport.org