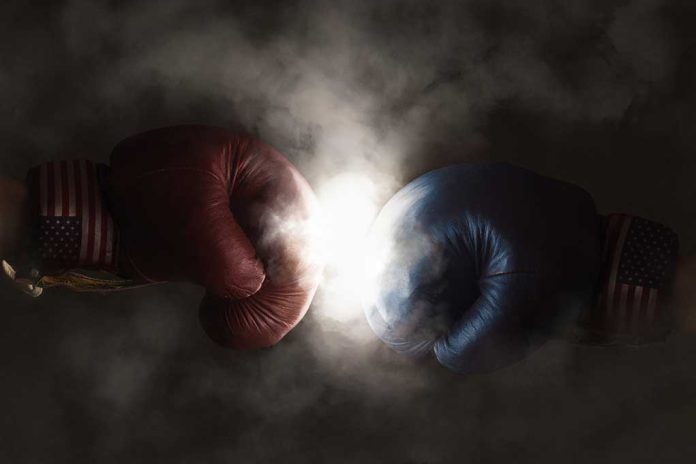 (WatchDogReport.org) – Democrat Donna Deegan scored a major victory as she was recently elected mayor of Jacksonville, Florida, over Republican Daniel Davis — despite Davis being endorsed by Florida Gov. Ron DeSantis and Republican business leaders.
Deegan, the first Democrat elected to the position since 2015, received 52 percent of the vote, a 4 percent win over Davis. The election drew roughly 33 percent of the voters to the polls. The city's current mayor, Republican Lenny Curry, couldn't run again due to term limits.
Deegan's campaign and volunteers had been working for the last year and a half to secure the victory, making her the first female mayor in the history of Jacksonville. She is the founder of a charity group for those who have breast cancer and a former TV anchor.
During her campaign, Deegan was criticized for participating in Black Lives Matter protests. A local sheriff also stated Deegan would enact "radical policies." Deegan pushed back by saying she would change the city government, which she said was dominated by Republicans. Deegan was able to get some endorsements before the election from Republicans, including Jacksonville City Councilmember Randy DeFoor, who crossed party lines to endorse her.
In Duval County, Democrats have a slight voter registration advantage over Republicans. Though the election saw a Republican turnout of 98,651, independent voters appeared to give Deegan the victory.
Over the past 30 years, only two mayors of Jacksonville have been Democrats, while the rest were Republicans. Jacksonville has about 950,000 residents and is the most populous city in Florida.
After the 2022 midterm elections, which saw Republicans soar to victories across the state, the Florida Democratic Party, now led by Nikki Fried, made the race a priority, which included a grant from the Democratic National Committee for $100,000.
Copyright 2023, WatchDogReport.org