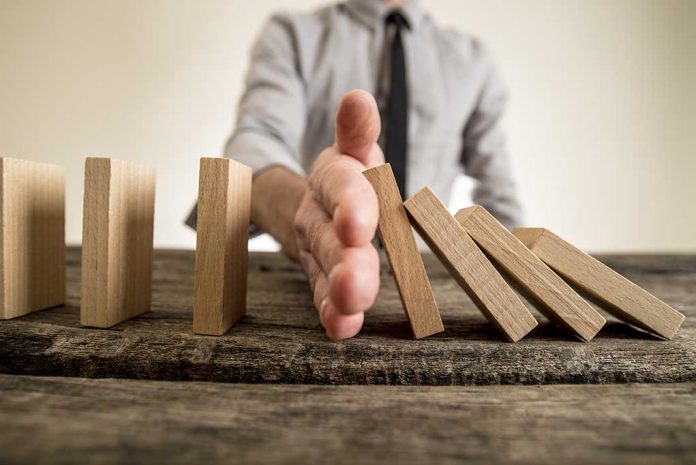 Democrats Request Immediate Arm Sales Pause
(WatchDogReport.org) – Back in July, President Joe Biden greeted Saudi Arabia's Crown Prince Mohammed bin Salman Al Saud (MBS) with a fist bump that may have turned into a punch to the face of the United States. The Middle East nation is the leader of OPEC, in reality, if not in name, and just announced it would be reducing oil production by 2 million barrels per day (roughly 2% of the global supply). In response, several Democrats in Congress are planning to propose legislation to put a hold on military equipment sales to the country.
OPINION: Saudi Arabia is colluding with Russia, making a pointed blow to the US and boosting Putin's unprovoked invasion of Ukraine.

But the states have a way to respond — halt all US arms sales into the eager hands of the Saudis.https://t.co/UTmKNLm95d

— POLITICOEurope (@POLITICOEurope) October 10, 2022
Senator Richard Blumenthal (D-CT) and Representative Ro Khanna (D-CA) wrote a joint op-ed for the Politico website on October 9. In it, they claim the Saudis entered into a plot with Russia to increase revenue for the country that attacked Ukraine and simultaneously push gasoline prices higher in the United States.
The Democrats note that Saudi banker and political insider Ali Shihabi claims the move is not political in nature, but only to make sure the country's economy remains stable if a predicted global recession comes to pass. Khanna and Blumenthal dismissed this reason as "unjustified," saying they would not reduce supply like this "unless they were seeking to harm the U.S. to the benefit of Russia."
Do you think the Democratic senator and representative are more concerned with the war in Ukraine, or the optics of the potential rise in prices at the pump in the race for control of Congress?
Copyright 2022, WatchDogReport.org