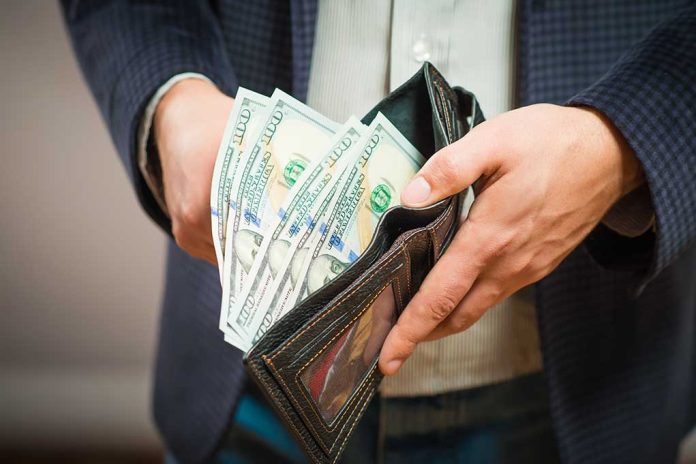 (WatchDogReport.org) – According to an NBC report, Democrats are currently dominating small-dollar donations, pulling $2.5 billion more than the GOP since 2020. This comes as a surprise considering former President and current GOP presidential candidate Donald Trump revolutionized this practice in his 2016 campaign.
The report details that in addition to the total amount of money, the Democratic Party has had over three times as many unique donors. In a statement, Public Opinion Strategies' GOP pollster Bill McInturff said this situation represents a new reality for both parties. He noted that the United States is living in a "new era" where small-money Democrats are "swamping" small-money Republicans.
While 30 percent of the registered voters polled stated they donated to a political campaign over the last two years, the figure is eleven points better for Democrats. NBC reported that 37 percent of this group donated, while only 26 percent of Republicans and 22 percent of Independents did the same.
Data from the Federal Elections Commission revealed that Democrats' ActBlue pulled $2.2 billion in 2022 and $6.5 billion in 2020. Meanwhile, Republicans' WinRed only managed to pull $2.2 billion in 2022 and $4 billion in 2020. The data also revealed that Republicans only had 2.5 billion unique donors to WinRed, while Democrats had nearly 8 million to ActBlue.
About this situation, Republican digital strategist Eric Wilson said during an NBC interview that the GOP is currently making efforts "to narrow this gap. He also explained it's imperative for the Republican Party to make this happen if it wants to have big chances in the legislative and presidential elections. Wilson added that donors are likely to donate to different candidates, pointing out that donors usually behave like "voters."
The NBC poll was conducted by Hart Research Associates and Public Opinion Strategies between June 16 and June 20. It polled nearly 1,000 registered American voters with a margin of error of minus or minus 3.1 percentage points.
Copyright 2023, WatchDogReport.org