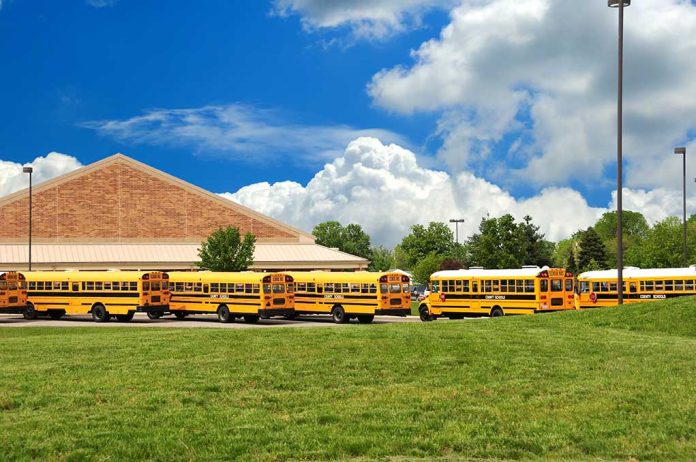 School THREATS To Be Ignored Under New Democrat Rule?
(WatchDogReport.org) – California leaders successfully passed a new bill this week that significantly reduces police interactions in schools. SB-1273 amends critical portions of California's Education Code that address mandatory reporting of students who threaten violence or harm to local law enforcement. The contentious shift comes just days after what many are calling one of the most devastating school shootings in US history.
Days after the Uvalde massacre, the California State Senate has voted to repeal a requirement that schools report threats of violence by students against its workers. The bill that repeals it is supported by the ACLU. https://t.co/3WbwerZy2i pic.twitter.com/aOojtQPbQ5

— Leighton Woodhouse (@lwoodhouse) May 27, 2022
SB-1273's changes include a number of adjustments inspiring concern and debate about the sensibility of relaxing the rules in the wake of a major incident. While its core goal is to dismiss state mandates that require schools to notify police of incidents, the bill also removes punitive requirements to prosecute teachers who fail to report questionable or problematic behavior.
Notably, SB-1273 also erases criminal penalties for students who act out at or otherwise interfere with day-to-day operations at public schools and public school meetings.
Senator Steven Bradford (D-CA) spearheaded the bill, which was later fully endorsed by the notoriously far-left ACLU California Action. Both parties called it a racial inequality win.
Not everyone agrees with that viewpoint. A tweet from 2022 congressional candidate James P. Bradley not only points out that the bill passed despite the recent shooting, but also blames California Democrats for failing to care about safety.
CALIFORNIA SB 1273 allows schools not to report threats or attacks against employees or officials to law enforcement.

It just passed DESPITE the tragedy in Uvalde.

Our current Democrat government doesn't care about our safety, and they're not even trying to hide it anymore.

— James P. Bradley For US Senate CA (@JamesBradleyCA) June 1, 2022
Proponents of SB-1273 claim it helps reduce inequality in California schools. But, is this really the right move only days after a mass shooter claimed 21 lives in a neighboring state? Bradley, and many other Republicans, worry the changes could end up facilitating future incidents instead. What do you think?
Copyright 2022, WatchDogReport.org