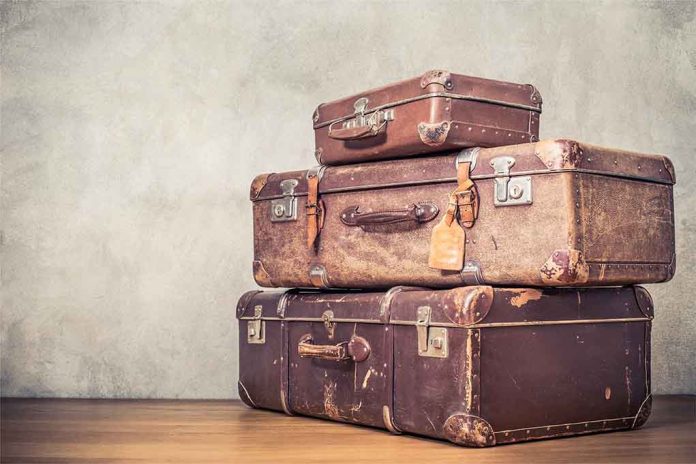 (WatchDogReport.org) – Chicago Mayor Lori Lightfoot won her position after a runoff race in 2019 by earning nearly 74% of the vote. Amid a political corruption scandal in the Windy City, Lightfoot pushed her campaign to the forefront with promises to clean up politics in Chicago. In February, the incumbent lost her race for another term, marking the first time a mayor of the Illinois city has lost a second term in 40 years. Newsmax cited high crime, the economy, and Lightfoot's pandemic response as reasons for her loss.
On March 16, the outgoing mayor attended a city council meeting, where she met with harsh criticism of her performance as Chicago's leader for the past four years. Journalist William Kelly was called to the microphone to speak. He directly addressed Lightfoot, clearly upset that she had taken away his "media credentials." Kelly said the mayor singlehandedly ruined Chicago during her tenure, that history would not be kind to her, and told her to pack up and "get the hell out" of the city. The journalist then declared Lightfoot was a "pandemic" before stepping away from the microphone.
A local reporter who had his press credentials revoked tells outgoing Chicago Mayor Lori Lightfoot to "pack your suitcase and get the hell out of my city." pic.twitter.com/jNwWuCxgG8

— MRCTV (@mrctv) March 16, 2023
The mayor has received lots of criticism for the crime rate in Chicago over the last few years. According to the New York Post, murders in the city in 2021 and 2022 were among the highest in 25 years, and thefts nearly doubled under her watch. In addition, the news outlet reported the first weeks of 2023 weren't much better. The Chicago police apparently reported crime in the city was already up 61% from the same timeframe in 2022.
Although Lightfoot said she would be "rooting" for the next city leader in her concession speech, she also blamed her loss on her race and gender. She stated, "certain folks…don't support" Black women in "leadership roles," refusing to accept responsibility for her actions.
Copyright 2023, WatchDogReport.org