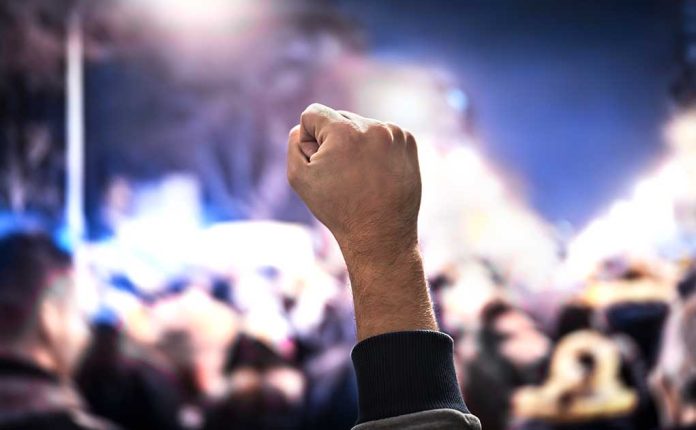 U.S. Senator Makes STARTLING Announcement – She Actually Said It!
(WatchDogReport.org) – President Joe Biden recently delivered a message while standing in front of a blood-red backdrop that demonized half of America, the half that voted for former President Donald Trump. Some have dubbed it the "Dark Brandon" speech. Other Democrats are now following in his footsteps, such as Senator Mazie Hirono (D-HI) when she said the battle over abortion is now a "literal call to arms" for women in America. To which Benjamin Weingarten of RealClear Investigations asked, "isn't this incitement to violence on the Senate floor?"
1) Does she mean "literally" or *literally*?
2) Isn't this incitement to violence on the Senate floor?
3) Doesn't this follow literal attacks on pro-life centers and threats to the life and limb of Supreme Court justices who (rightly) see no right to abortion in the Constitution? https://t.co/HOb8ikdJyJ

— Benjamin Weingarten (@bhweingarten) September 14, 2022
Using her privilege to speak on the floor of the United States Senate, Hirono used the words above to attack a bill proposed by Senator Lindsey Graham (R-SC) that would ban abortions in the United States after 15 weeks of gestation, which he titled the Protecting Pain-Capable Unborn Children from Late-Term Abortions Act. In a press release, he noted this would bring the United States "in line with European limits," as well as the fact this is the point in time where an unborn fetus is given pain medication during any surgeries.
Several conservative commentators have taken Hirono to task for this type of potentially inflammatory rhetoric, pointing out that since the Supreme Court (SCOTUS) overturned Roe v. Wade, numerous crisis pregnancy centers have been firebombed and otherwise vandalized by activists. Charlie Kirk, a conservative activist and co-founder of Turning Point USA, opined that Hirono should be sanctioned by fellow Democrats but said he knows that that will never happen.
Copyright 2022, WatchDogReport.org