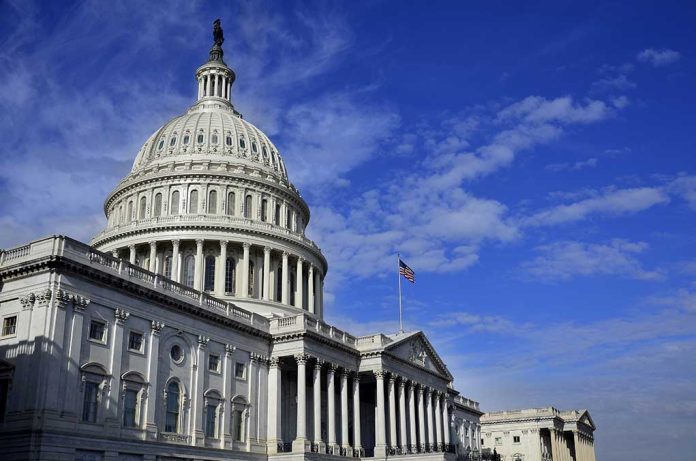 (WatchDogReport.org) – In 2012, Congress passed the STOCK Act, which prohibits lawmakers and other federal employees from profiting off of their positions. Specifically, they're not allowed to use nonpublic information to decide which stocks to buy and sell. One Democratic congressman is now under investigation for allegedly breaking that law.
On Tuesday, September 7, House Ethics Committee Chairman Rep. Ted Deutch (D-FL) and ranking Rep. Jackie Walorski (R-IN) agreed to open an investigation into Rep. Tom Malinowski (D-NJ). They accuse the congressman of enacting hundreds of stock transactions in 2020 during the first weeks of the COVID-19 pandemic. The trades were worth roughly $671,000.
Malinowski was supposed to report his transactions exceeding $1,000 within 45 days, but didn't make the disclosures. He's also accused of amending previous disclosures.
In a statement to the press, Walorski and Deutch said they haven't decided whether Malinowski is guilty of breaking the law. They're just opening a probe.
1/ NEW: "Chairman and Ranking Member of the Committee on Ethics have jointly decided to extend the matter regarding Representative Tom Malinowski …"

A decision will be announced "on or before … October 21, 2021."

In March, @BusinessInsider reported: https://t.co/NHsTtaZ4GE pic.twitter.com/fcEa5ckYO5

— Dave Levinthal (@davelevinthal) September 7, 2021
Business Insider broke the story about the congressman's stock trades. Days after the story dropped, the Foundation for Accountability and Civic Trust and Campaign Legal Center filed complaints against Malinowski. In July, the congressman stopped all of his stock trading and put his assets into a blind trust.
Camille Gallo, the spokeswoman for the National Republican Congressional Committee, celebrated the probe. She said his alleged "corrupt behavior is finally catching up to him," and hopes the Ethics Committee will hold him accountable.
Copyright 2021, WatchDogReport.org