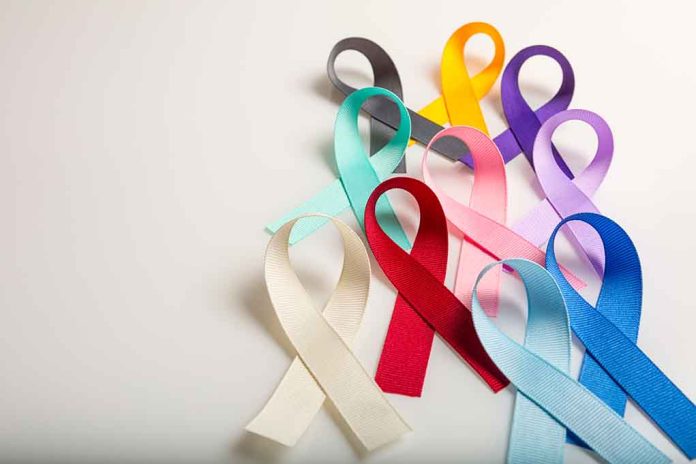 (WatchDogReport.org) – Illness and disease do not care if one is a liberal or a conservative, a Democrat or Republican; they will strike at the human condition, regardless of beliefs. Representative Jamie Raskin (D-MD) issued a press release just before the new year was rung in, announcing he was facing one of many people's greatest fear: cancer. However, the way political rivals react to the news can be very telling about them, like the supportive tweet by Representative Marjorie Taylor Greene (R-GA) after she heard the news.
We disagree often, but I'll be praying for Jamie Raskin. Cancer is a terrible disease. I watched my father die from it, and it broke my heart.
It's good Rep Raskin has hope and his form of cancer is curable with the treatment he will be starting. https://t.co/HHQaBQjHRD

— Rep. Marjorie Taylor Greene🇺🇸 (@RepMTG) December 29, 2022
On December 28, Raskin's official House of Representatives page issued a press release announcing the congressman's recent diagnosis with Diffuse Large B Cell Lymphoma (DLBCL) and that he will be undergoing chemo-immunotherapy at Georgetown University Hospital on an outpatient basis. According to WebMD, this disease is the most common of the non-Hodgkin's lymphoma group, with about 75% of people being "disease-free after treatment, and about half are cured."
Raskin, who was one of the House managers for the Democrats on President Donald Trump's second impeachment trial and sat on the January 6 Select Committee, responded to MTG's tweet with a heartfelt thank you, saying that he was "grateful for [her] concern." Unfortunately, there appear to be many on the Left who used her tweet to attack her politics and personality. This seems to prove the old adage that says no good deed shall go unpunished.
Copyright 2023, WatchDogReport.org