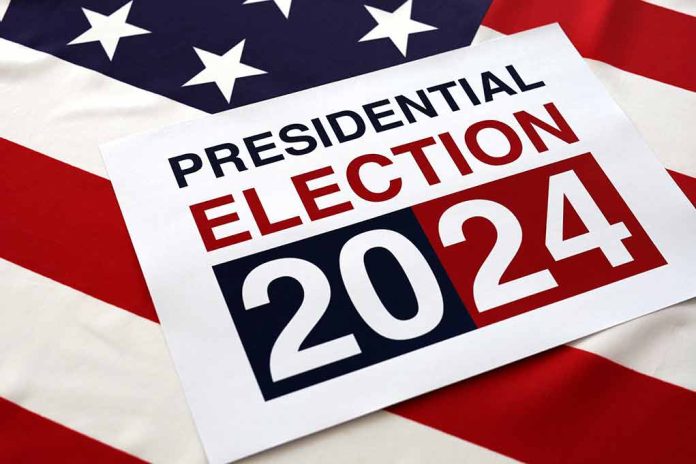 (WatchDogReport.org) – The Democrat political strategist Donna Brazile has predicted that former President Donald Trump will be the GOP's 2024 Presidential election nominee. Brazile told ABC News "This Week" that it was her belief Trump would be the Republican candidate for 2024.
When asked about DeSantis' potential candidacy, Brazile remarked that the 2024 presidential race was, in her view, Donald Trump's "to lose." She likewise stated that DeSantis was "punching above his weight." In her opinion, DeSantis' political model is identical to Trump's but without the political baggage associated with the former president.
Trump's popularity has been climbing in recent polls. On May 22, Trump shared a poll from Morning Consult that was taken between May 12 and 14. In this poll, Trump held 61% of the hypothetical forecast vote. His leading contender, Ron DeSantis, was hypothetically forecast at 18%.
Trump continues to push ahead with his candidacy despite many ongoing legal issues. The Trump 2024 campaign has taken an aggressive stance on addressing past issues, as well as going forward with an agenda of all new policies. In the wake of the Durham Report, which details the findings of Special Counsel John Durham, who investigated the FBI's processes in researching allegations of Trump and Russia collusion, Trump has continued arguing his views on election interference in the past elections he participated in, posting his opinions to Truth Social. 
The Durham Report concluded that the FBI should "never" have launched an inquiry into Trump. Durham based his conclusion on the lack of credible witnesses that the FBI's source had, following what Durham called "raw" and "uncorroborated, unanalyzed" intelligence gathering. The Durham inquiry reportedly spanned three years, and the final report came to over 300 pages of findings.
Trump has argued that the Hillary Clinton campaign in 2016 interfered in the election and used its influence to help build the "conspiracy" of alleged Trump and Russia collusion.
Copyright 2023, WatchDogReport.org