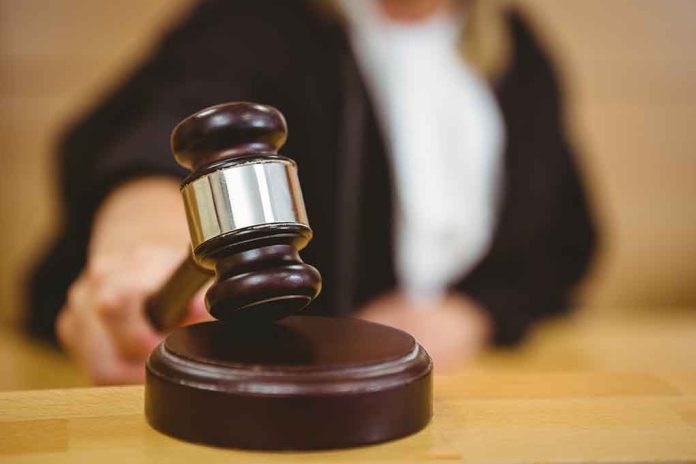 Democrat Case THROWN OUT By Court – They're Finished!
(WatchDogReport.org) – Democrats have not had an easy year. They've faced difficulties in pushing their leftist policies, and President Joe Biden has had an abysmal first year in office that's reflected in his approval ratings. Now, it appears even one of the Bluest states isn't letting Dems get their way.
On Wednesday, April 27, New York's state Court of Appeals voted 4-3 to toss out a congressional map. The court ruled the map, which was approved by Governor Kathy Hochul (D), was a blatant attempt to elect more Democrats.
The New York Court of Appeals on Wednesday voted 4-3 to toss out the state's new congressional map, ruling that it is an unconstitutional attempt to elect more Democrats. #JustTheNews https://t.co/PK03vj3l0T

— Just the News (@JustTheNews) April 27, 2022
Democrats tried to argue that the map should stand as the midterm election cycle is already underway; the judges rejected that notion. Chief Judge Janet DiFiore wrote for the majority and said it's "substantively unconstitutional as drawn with impermissible partisan purpose." She also rebuked Dems for ignoring redistricting reform attempts established in 2014.
The maps would have created 20 left-leaning and 4 right-leaning seats, with the remaining 2 up for grabs in competitive areas. Additionally, the court struck down the proposed Senate map, handing Democrats a solid loss at a time when they really needed a win.
What do you think about the court's decision?
Copyright 2022, WatchDogReport.org