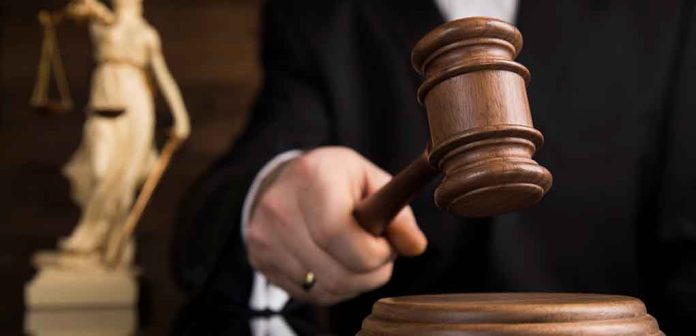 Democrat CHARGED – 82 Counts Of Fraud!
(WatchDogReport.org) – Not all Democrats who would like to play fast and loose with the rules have offices on Capitol Hill in Washington, DC. Some of them are elected to a county board of supervisors, and such is the case of one board member who finds himself under indictment in Buchanan County, Virginia.
BREAKING: Buchanan County Board of Supervisors member Trey Adkins has been indicted on 82 felony counts of election fraud and embezzlement charges. pic.twitter.com/0tjnpYVBb0

— Olivia Bailey (@OliviaBaileyTV) May 3, 2022
Trey Adkins, a member of Buchanan County's board, was the focus of a 2-year investigation. It ended with him being indicted by a special grand jury on 82 felony counts, according to a press release from Zack Stoots with the Commonwealth's Attorney for Russell County, who was appointed as a special prosecutor. Some of those alleged crimes include:
34 counts of false statement — election fraud
11 counts of absentee voting procedure violation
11 counts of forgery of a public record
3 counts of conspiracy to make false statement — election fraud
Other charges are related to embezzlement and forgery of public records; whether these charges are related to local or federal elections is unknown, and Mr. Stoots made clear his office will be making no further statements.
The forgery counts alone are Class 4 felonies that carry a sentencing guideline of 2-10 years imprisonment for each count.
Sherry Lynn Bailey, who is reportedly Adkins' aunt, allegedly assisted her nephew and, as a reward, is facing 12 felony charges herself. Indictments are only allegations brought forth by a prosecutor's office, and a person is presumed innocent until the matter has been settled in a court of law.
Copyright 2022, WatchDogReport.org