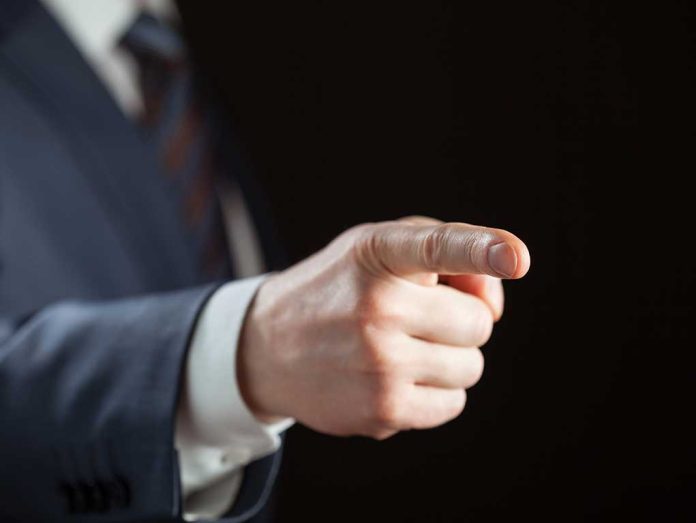 Democratic Senator ACCUSED – Look What He Did!
(WatchDogReport.org) – Being a United States Senator should require ethics above and beyond the average citizen. As 1 of only 100 representatives in the upper chamber of Congress, senators hold their seats for 6 years — longer than any other federally-elected official — and have a role in the appointment process that heavily impacts both of the other branches of government. That's why when one of the country's elite lawmakers slips up and implies he's investing based on the actions of the governing body, it raises eyebrows. Senator Michael Bennet (D-CO) did just that, landing him under the political microscope.
A Joke, Gaffe, or Freudian Slip?
The issue began during an interview with Bennet on Bloomberg's "Balance of Power." The lawmaker was discussing the possible resurrection of the Manchin-Sinema Inflation Reduction Act, which, at the time, was up in the air as Democrats waited for Senator Kyrsten Sinema (D-AZ) to decide which way she'd swing on the vote. She and Senator Joe Manchin (D-WV) are the two typical holdouts on the Left. They're more moderate than their colleagues and often the deciding votes on party-line issues.
Speaking about the massive budget reconciliation package, Bennet stated he wasn't sure how the bill would go, as there was still no word from Sinema's camp on which way she was leaning. "I'm not buying or selling any stocks based on [the reconciliation bill] because we don't know where Senator Sinema is going to be," said Bennet, and the speculation began.
Was it a joke? An analogy gone wrong? If so, the Colorado Democrat needs better lines. Could it have been a gaffe? An improvised line that just… missed its mark? That seems unlikely given the specific nature of the verbiage.
Freudian slip may be what best fits the bill. It's possible that Bennet was simply speaking his mind and honestly didn't intend to allow the legislation to affect his investment decisions only because of the uncertainty involved, not because of the legal and ethical implications. If that's the case, the senator has some explaining to do.
Horrible Optics
The STOCK act of 2012 forbids members of Congress from using knowledge gained as a legislator for financial gains. Business Insider recently published a corroborated report about 67 lawmakers who allegedly violated the law. Bennet's comments, therefore, weren't just in poor taste — they were genuinely concerning.
Executive director of the federal watchdog group the Foundation for Accountability and Civic Trust, Kendra Arnold, said the remarks were alarming and called into question the senator's ethical commitment to his office. "I certainly hope Senator Bennet is not selling and buying stocks based off of any legislation ever," Arnold told Breitbart.
Bennet faces a tough re-election bid in November. It's likely his words won't go over well with Conservatives and right-leaning independents. Perhaps, as a sitting US congressman, he should choose his words — or possibly his ethics — a little bit better.
Copyright 2022, WatchDogReport.org