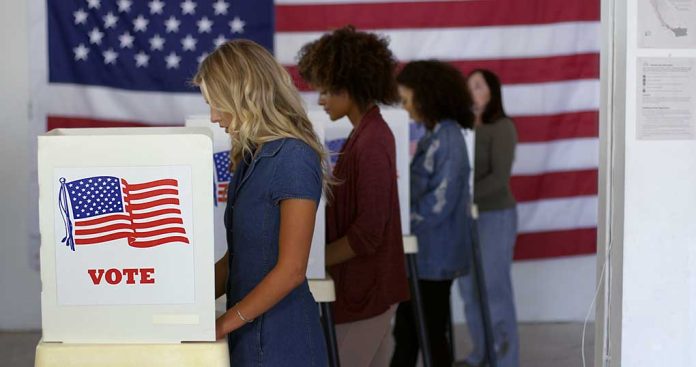 (WatchDogReport.org) – The 2022 midterms are right around the corner and Republicans are hoping to take back control of Congress. The GOP believes they'll be able to take the Speaker's gavel away from Rep. Nancy Pelosi (D-CA) and stop President Joe Biden's agenda in its tracks. But, Conservatives aren't the only ones who think they're going to win.
Admitting Defeat?
An August 3 Politico report revealed Democratic Congressional Campaign Committee (DCCC) Chairman Rep. Sean Patrick Maloney (D-NY) admitted Republicans would win the midterms if they were held today. The lawmaker reportedly spoke to his peers during a closed-door lunch and delivered the warning. He explained new polling is showing the GOP gaining popularity in battleground districts.
That news shouldn't be a surprise to Democrats who've been pushing a radical agenda. The party wants to spend the country into oblivion just as it's recovering from an economic downturn. They're trying to do it as inflation rises and Americans are paying more for food, gas, and housing.
Maloney's advice to the party was to push President Joe Biden's agenda, which Democrats believe is popular with swing voters. DCCC Executive Director Tim Persico believes using the president's policies will allow Democrats to "hold the House."
Rep. Debbie Dingell (D-MI) reportedly told her colleagues their messaging isn't reaching voters. She complained they're "not breaking through" and need to focus on what they've done to allegedly help people.
GOP's Race to Lose
Historically, the party in the White House loses seats in the midterm. Most recently, it happened during the administrations of Presidents George W. Bush, Barack Obama, and Donald Trump. The last time Biden was elected to serve in the White House, then as vice president, he and Obama presided over the biggest electoral defeat in recent history. Democrats lost 63 seats in the House of Representatives and 6 Senate seats.
Republicans are hoping they can repeat the 2010 midterm elections, but they don't really need to. The GOP only needs to win a net five seats in the House and one in the Senate to regain the majority. Former President Donald Trump is in their corner trying to help make that happen. The former president has campaigned for and endorsed candidates recently.
Democrats have a reason to fear the midterms. Republicans are well on their way to taking back the majority.
Copyright 2021, WatchDogReport.org