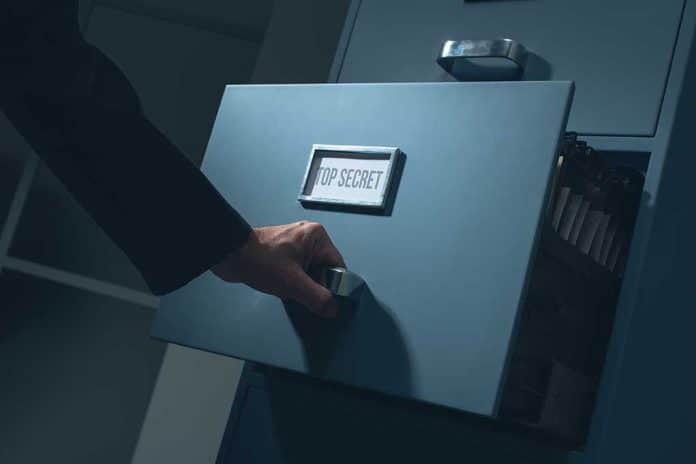 (WatchDogReport.org) – The US military relies on defense contractors to help keep America safe from threats. Just like some Armed Forces members, these are people who are often given security clearance to perform their duties. When one of these people betrays the country, it's a terrible crime — and that's exactly what one former contractor is accused of doing.
On December 16, the Department of Justice (DOJ) announced the arrest of 63-year-old John Murray Rowe Jr., of Lead, South Dakota, on a charge related to attempted espionage. He'd been employed by various US military contractors for 40 years, holding both secret and top-secret security clearances during that time while working on projects including the Air Force's aerospace technology. Rowe lost his job as a contractor after officials uncovered an obsession with Russia. He'd even asked how to obtain a Russian government security clearance.
Federal authorities began surveilling him in the wake of his firing. Agents arrested Rowe after he formed a relationship with an FBI employee who he believed was a Russian agent. Beginning March 2020 and during the ensuing eight months, he exchanged more than 300 emails with the fake Russian agent, disclosing national security information classified as secret.
ICYMI -for the evening stream.

Today John Rowe had his first court date … his next day in court is 30 December.

I dive into the curious case of John Murray Rowe Jr. ⤵️#espionage #natsec #espionage @NCSC @FBI @TheJusticeDept #russia @DCSAgov https://t.co/WkY901ovr1 pic.twitter.com/cIBVKoeYCe

— Christopher Burgess (@burgessct) December 18, 2021
The Justice Department charged Rowe with attempting to communicate national defense information to aid a foreign government. He's facing up to life in prison if convicted of the crime.
Copyright 2021, WatchDogReport.org