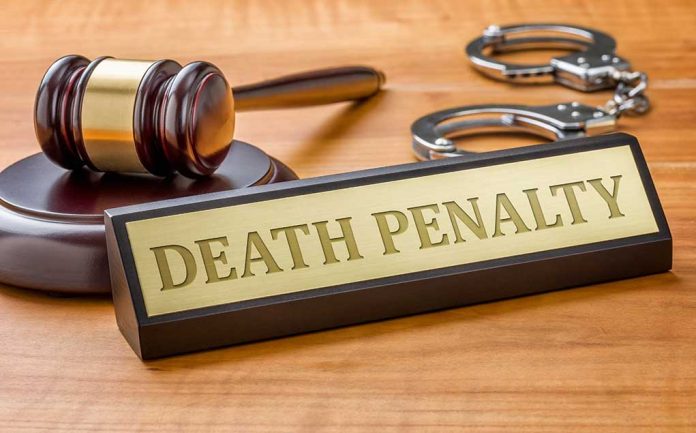 Firing Squad ORDERED – The Court Has Decided!
(WatchDogReport.org) – Among the historic rulings by the United States Supreme Court (SCOTUS) last week was one in favor of a Georgia death row inmate's right to die by firing squad. This decision, unlike the others, involved a mixed group of five justices who seldom agree with each other.
Michael Nance, who was sentenced to death in 2002 after being convicted of murder, argues that a lethal injection would cause undue pain and suffering https://t.co/E2ltSJqhkP

— Sky News (@SkyNews) June 24, 2022
The state of Georgia condemned Michael Nance to death for the 1993 killing of a police officer during an armed robbery. Nance, who was imprisoned and navigated the legal system for nearly three decades, argued that medications he takes may interfere with the lethal injection scheduled to take his life. The suffering he might endure could be considered cruel and unusual under the 8th Amendment, violating his constitutional rights. He asked, instead, that he be put to death by firing squad.
The state argued that Nance was trying to skate around his sentence because Georgia has no mechanism to execute by firing squad. Justices Amy Coney Barrett, Neil Gorsuch, Clarence Thomas, and Samuel Alito Jr. agreed with Georgia that Nance was attempting to invalidate his sentence on a technicality.
Justices Elena Kagan, Sonya Sotomayer, Stephen Breyer, Brett Kavanaugh, and Chief Justice John Roberts all agreed that the petitioner has the right to ask for an alternate means of death, noting that Nance gave the state "a veritable blueprint" to execute him.
Do you think Nance should be given the opportunity to choose his method of death?
Copyright 2022, WatchDogReport.org