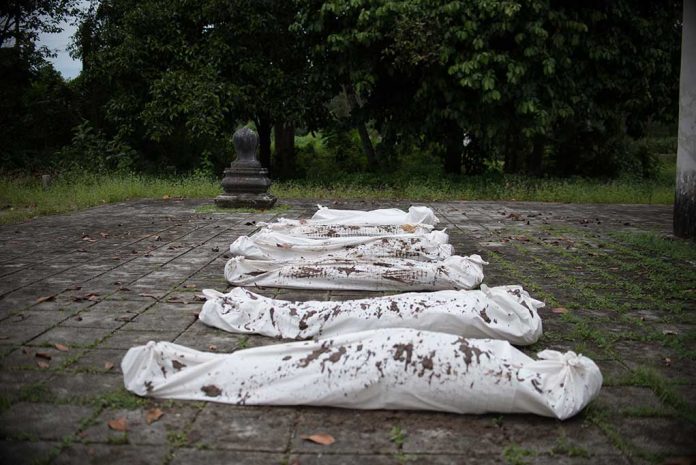 Deadly EBOLA Outbreak – This Is Not A Drill!
(WatchDogReport.org) – The Ebola virus outbreak of 2014-2016 ravaged its way across Africa. Cases of the deadly pathogen showed up in small pockets across the world, including the United States. According to the World Health Organization (WHO), the virus that most likely began in northern Congo in the 1970s and decimated much of Africa for two years more recently is back.
According to the Daily Mail, Dr. Matshidiso Moeti, the WHO's regional director for Africa, said the newest outbreak, while small, is not contained, and that time "is not on our side." Two patients from the Congo are already lost to the deadly virus; a 31-year-old man and his 25-year-old sister-in-law both died. Health officials are now frantically attempting to track down anyone they may have come in contact with so they can squash the issue before it becomes an epidemic once again.
25-year-old woman dies of Ebola in DR Congo, raising the number of cases and deaths from the new outbreak to 2 – WHO

— BNN Newsroom (@BNNBreaking) April 26, 2022
Ebola is a hemorrhagic fever that kills nearly half of those it infects. The outbreak in 2014 claimed more than 29,000 lives, ending in the early days of 2016. Africa is a hotbed of opportunity for the virus, which can spread from numerous animals, including fruit bats, porcupines, and some primates, to humans. There's no known cure for Ebola, but one vaccine protected 6,000 people from infection, leaving hope that the unwanted destruction Ebola leaves in its wake will disappear and never come back again.
Copyright 2022, WatchDogReport.org