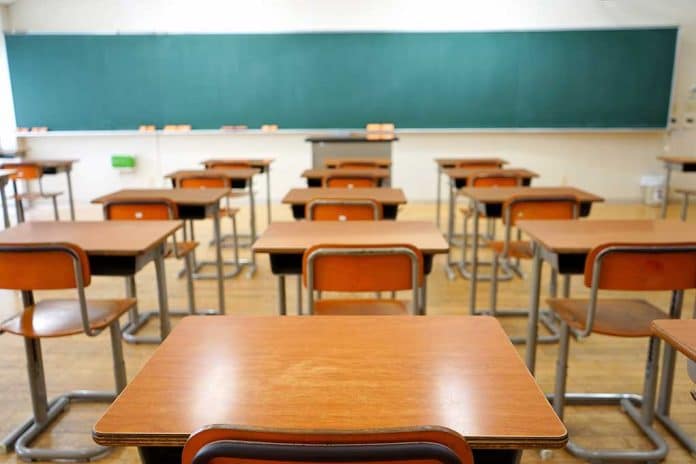 (WatchDogReport.org) – Learning about the Holocaust is an essential part of the school curriculum in grade school. Generally, teachers walk a thin line between educating children and making sure the information isn't traumatizing, especially when the lessons involve young kids. That wasn't the case at a Washington, DC, elementary school — and now, a teacher is in hot water.
An unnamed teacher at Watkins Elementary School was teaching kids ages eight and nine about the horrors of the Holocaust. Principal MScott Berkowitz said the third graders were taking a library class and had to do a self-directed project before winter break. Instead, the teacher assigned kids specific roles and directed the class to act out the mass murder of roughly 11 million people.
A Jewish student was cast as Adolf Hitler in the reenactment. The children had to pretend to dig their own graves, act out shootings, and the Jewish student was told to pretend to commit suicide just like Hitler. When the students questioned the lesson, asking why they were doing it, the teacher allegedly responded, "Because the Jews ruined Christmas."
A teacher told third-graders to reenact scenes from the Holocaust, directing them to dig their classmates' mass graves & simulate shooting the victims. When kids asked why the Germans did this, she said it was "because the Jews ruined Christmas."

Who agrees she should be FIRED?

— Jon Cooper (@joncoopertweets) December 20, 2021
DC Public Schools (DCPS) released a statement saying students should have never been asked to act out "any atrocity, especially genocide and war." Further, the district noted there were allegations of hate speech on the part of the teacher. The statement said the incident was unacceptable, and the teacher is on leave.
Copyright 2021, WatchDogReport.org