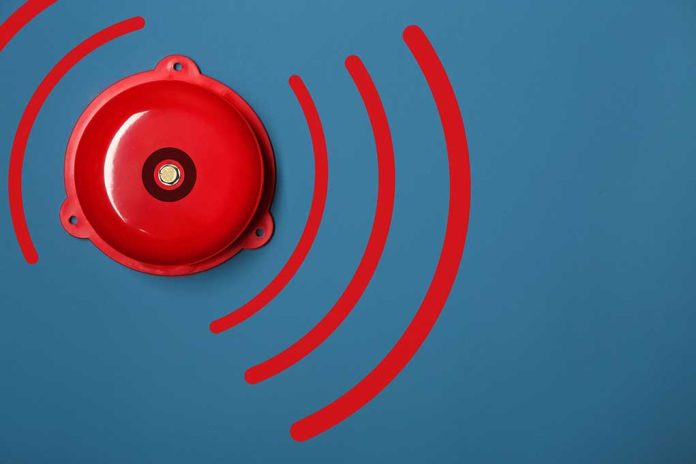 (WatchDogReport.org) – On January 25, NBC News Washington reported on a strange string of robberies happening in the Washington, DC, area. The anchors noted the crimes dated back to December 19, 2022, when someone stole a Howard University student's Canada Goose down jacket right off his body. Later that month, a man on his way to work had a close call. According to the potential victim, someone jumped out of a car, said they had a gun, and demanded the man's parka. Luckily, another motorist scared the perpetrator away.
On February 2, George Washington University issued a warning about the rash of robberies. While the school made it clear that none of the incidents happened on campus, they said it was close enough to warrant a warning. In some cases, the campus stated, the robbers were using weapons to scare their victims. The Metropolitan Police Department (MPD) also recently warned all residents who wear these types of coats to stay vigilant. According to The Epoch Times, there have been at least five instances so far this year.
Armed robbers target people for Canada Goose coats https://t.co/EnttvTpJRw

— BBC North America (@BBCNorthAmerica) February 13, 2023
The news outlet stated these particular jackets can run upwards of $1,850. Canada Goose down coats are a luxury brand and are extremely effective in cold weather. In the past, the company has faced backlash from PETA, who protested the company claiming animal cruelty. It's still unclear whether the thieves are motivated by greed, morals, or warmth.
Metropolitan Police Department Lt. Patrick Loftus encouraged residents to just give the coat to the thief if approached. He said, "property is not worth your life." Instead, the lieutenant told people to get a good description of the perpetrator, call 911, and let the police handle things from there.
The DC Police Department shared a partial description of the suspects on Twitter, urging folks to be on the lookout and call the police if they see anything suspicious.
Copyright 2023, WatchDogReport.org