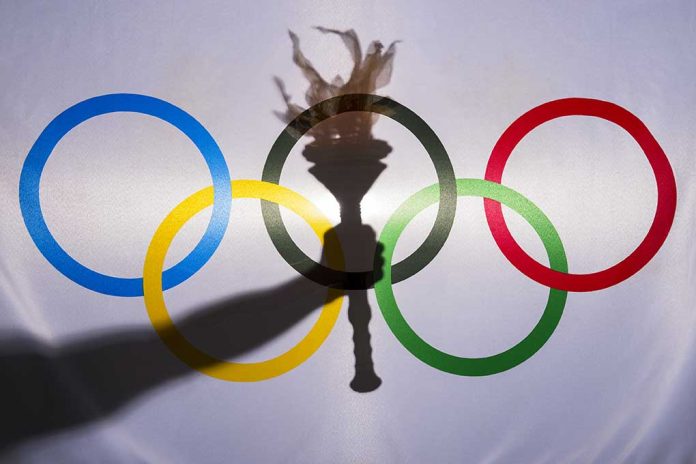 (WatchDogReport.org) – On Saturday, June 26, Olympic athlete Gwen Berry shocked the country by turning her back on the American flag during Tokyo 2021 trials. The well-known BLM supporter said she was angry that the Olympic officials played the national anthem while she was on the podium getting her photo taken. Republican lawmakers are now calling her to be kicked off the team.
During an interview on "Fox & Friends" on Monday, Rep. Dan Crenshaw (R-TX), a decorated veteran who lost his eye while deployed, said Berry should lose her spot on the team. He explained the US does not need more "activist athletes," and told the hosts that the "entire point of the Olympic team is to represent the United States of America."
Dan Crenshaw calls for Gwen Berry to be removed from the Olympic team because she turned away from the flag pic.twitter.com/c2xWKLXPPJ

— Aaron Rupar (@atrupar) June 28, 2021
Arkansas Senator Tom Cotton (R) is also calling for her removal from the team. He told Fox News that if Berry is "so embarrassed" by the US, then she doesn't have to "compete for our country." Other voices on the Right feel the same way.
When Berry heads to Tokyo next month, she'll be there to represent the US. How can she be expected to do that when she espouses anti-American sentiments? That's a question she should have to answer.
Copyright 2021, WatchDogReport.org