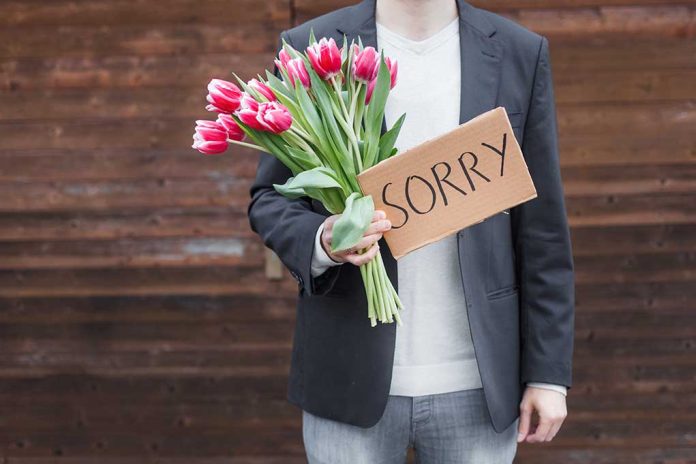 (WatchDogReport.org) – On Tuesday, January 3, the United States House of Representatives convened to choose the speaker of the House for the 118th Congress. Most observers thought Representative Kevin McCarthy (R-CA) would be a shoo-in given that he had just recently been elected leader of the Republican Party. However, as many as 20 members of the Conservative Freedom Caucus from within the party, nearly all seen as MAGA supporters of former President Donald Trump, caused the voting to drag through 15 rounds and nearly 5 days before they felt their voices were being heard by leadership.
One prominent conservative spoke out on the matter.
With tempers running hot on both sides of the disagreement, Representative Dan Crenshaw (R-TX) first deemed them "enemies," and then, some of them took great offense when he told Fox News Radio host Guy Benson that "we cannot let the terrorists win." On Sunday, the Congressman appeared on CNN's "State of the Union" and offered an apology to those who took offense at his words.
Rep. Dan Crenshaw (R-TX) walks back his comments that Never-Kevin Republicans were "terrorists":

"Things get heated and things get said … To the extent that I have colleagues that were offended by it, I sincerely apologize to them … It's clearly a turn of phrase." pic.twitter.com/yKGHYeQ0Aq

— The Recount (@therecount) January 8, 2023
Crenshaw continued by saying he doesn't believe they are actual terrorists, but was speaking from frustration because he believed they had already dealt with the issues that were of concern to the holdouts. He claims that during a meeting of the party, before any votes were taken, McCarthy was eager to be on the same page with them and asked them the direct question, "what else do you want?"
According to Crenshaw, they could not point specifically to anything else, and that's why his frustration boiled over because, as he sees it, "it's not as if we were fighting over something." He had been hoping to become the chairman of the House's Homeland Security Committee when assignments were handed out on January 9; however, that gavel passed to one of the Freedom Caucus members instead.
Considering the events of the week before, this could be seen as either a show of doubt as to the sincerity of his apology or a form of punishment for the perceived insult.
Copyright 2023, WatchDogReport.org