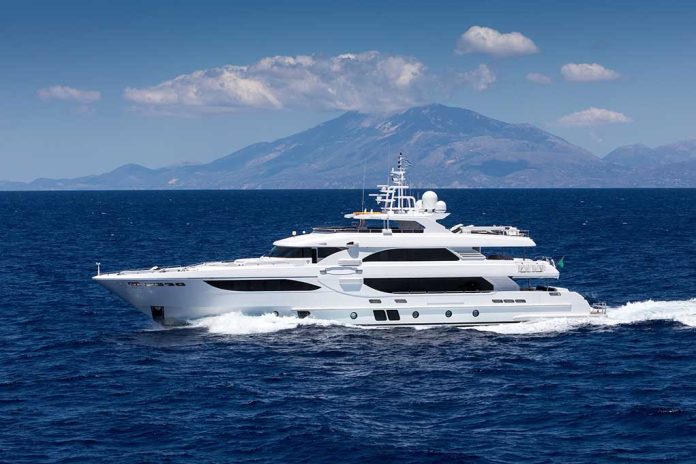 FBI Confirms Damning Documents – Evidence Found!
(WatchDogReport.org) – On Thursday, May 5, the FBI collaborated with police in Fiji to seize a megayacht from a sanctioned Russian oligarch. The $300-million vessel, Amadea, taken by authorities at a wharf in the small island nation, also contained documentation of alleged illegal activity prior to the sanctions imposed on Russia by the ship's suspected owner: Suleyman Kerimov.
The company that registered the yacht denies that it belongs to the Russian, who is and has been on the Treasury Department's list of sanctioned individuals since 2018. Millemarin Investments, a Cayman Islands-based company, refused to comment other than to deny Kerimov owns the boat.
Fijian authorities have seized sanctioned Russian oligarch Suleiman Kerimov's $300 million yacht in line with a US warrant, the US Justice Department says https://t.co/WpO7cIYAIp

— AFP News Agency (@AFP) May 6, 2022
The yacht turned off its global locator beacon in sync with the move across Ukraine's border, seemingly to avoid detection and seizure. Having just completed an 18-day voyage to Mexico, the ship was charted for the Philippines, but the FBI believed it was actually on its way to a Russian port and safety from increasing international pressure.
The FBI obtained the warrant to take the ship after presenting evidence of money laundering by its owner and a refusal by Fiji's high court to stay the seizure filed by the yacht's registrar. FBI Director Christopher Wray says the bureau remains steadfast in its mission to take as much as possible from the oligarchs.
Copyright 2022, WatchDogReport.org