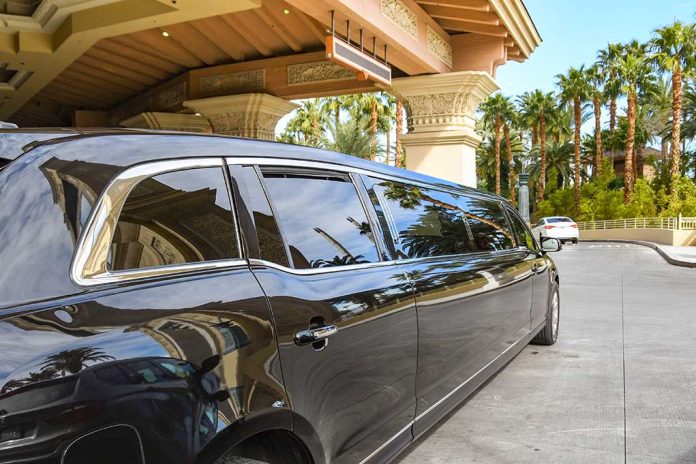 (WatchDogReport.org) – The worker shortage is impacting nearly every industry. School boards are not escaping the problem. An Ohio father came up with an idea to get his son and others to school to combat the bus shortage problem.
In early October, Sean Rogers Jr.'s kids missed the bus to get to Graham Elementary and Middle School in Columbus. According to the dad, the bus never showed up. Afterward, he posted on Facebook and asked if any of the other parents wanted their kids to join his and go to school in the limousine he'd borrowed from his father's limo service.
Surprisingly, he received dozens of responses from parents. He ended up giving 25 kids a ride to school one day and then 42 children the next. Rogers told local news station WSYX-TV he feels it's important to get kids to school if parents truly want to make sure their children don't get involved in violence.
A Columbus, Ohio dad is making sure kids get to school during school bus driver shortage. Sean Rogers Jr. has been taking all 42 kids in his neighborhood to school in a limo with parents permission during the driver shortage.
"I don't want kids left at home or out in the streets" pic.twitter.com/x92XV7C85E

— Hunter Jackson In The Morning (@hunterjacksonfm) October 12, 2021
Columbus' school district isn't the only one experiencing transportation issues. More than 40% of Ohio districts are having problems securing enough drivers, leading to canceled bus routes. In September, schools asked the National Guard to help ease the shortage. Although Republican Governor Mike DeWine hasn't ruled out the possibility, it hasn't happened, yet.
Copyright 2021, WatchDogReport.org